Joachim
The lowdown on Joachim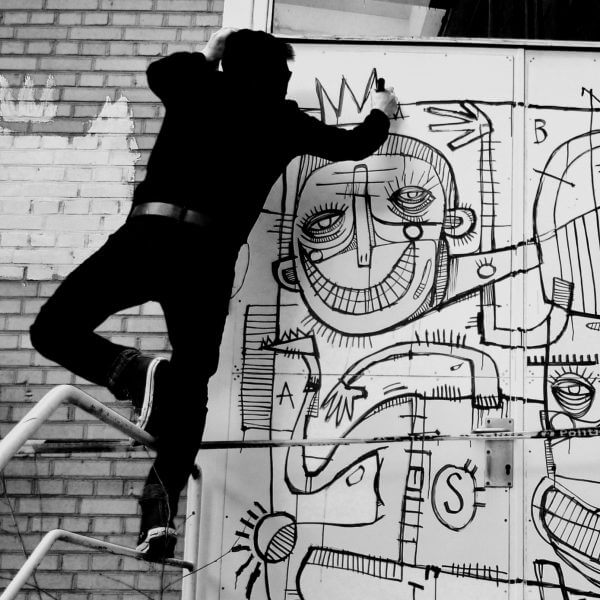 Antwerp, Belgium
Joachim paints and draws for as long as he can remember. His first memory of streetart dates back from the early 90's, when he was about 6 years old and saw an old school graffiti piece in the city of Antwerp. It was on that day that he envisaged a future as a graffiti artist.

Years later, somewhere in the 90's, Joachim pursued his dream and went to art school and got himself very involved with graffiti and street art scene in his home city. He entered a whole new world.

In the years that followed, he experimented with styles and was insipred by childlike spontaneity and street art. Eyes and teeth were the elements that gave shape to his characters. Painting became his main acitivity and his workplace, that he started to rent in 2010, became his second home. Life as an artist can be tough so Joachim decided to build his own canvases from quality materials he found on the street which later on became his trademark.

In the relatively short period this young talented Belgian introduced himself into the Belgian street art scene and he managed to conquer a place of his own. With his distinctive style it's impossible not to notice his work on the street.
"When I'm filthy, tired, and have nearly died a couple of times, that's when I know it's been a good day"
Pieces by Joachim
Latest from the Blog about Joachim