Sorry, there are no "Ador - Chemous 1/1" left. All others are either sold or being held in other buyers carts. Buyers have 90 minutes to checkout, after which it may become available again.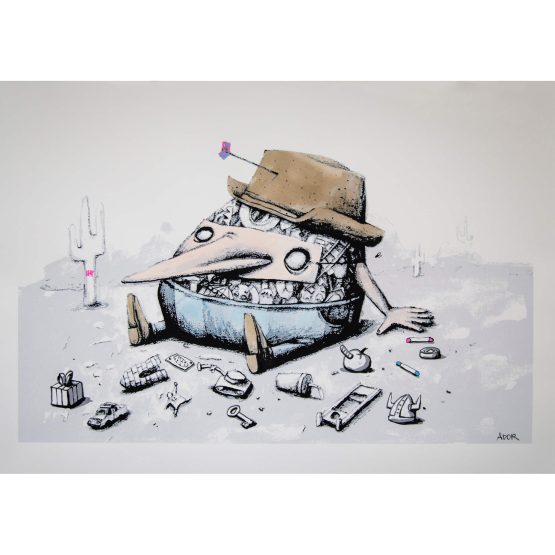 Ador – A Lost Kid Print Special Edition 1/1 #3
Medium: 3 colour screen print on Somerset 300gsm hand finished with watercolour paints and posca pens
Edition: unique special 1/1, in addition to the water-coloured kid and extra hand-finishing it also comes with six extra toys added by Ador.
Size: 70 x 50cm
Release: 2016
Description: Signed & numbered by the artist. COA included.
Print will be released on Wednesday 2nd March at 10:00 EST / 15:00 GMT
Sold Out
Product Description
Comments
comments
---