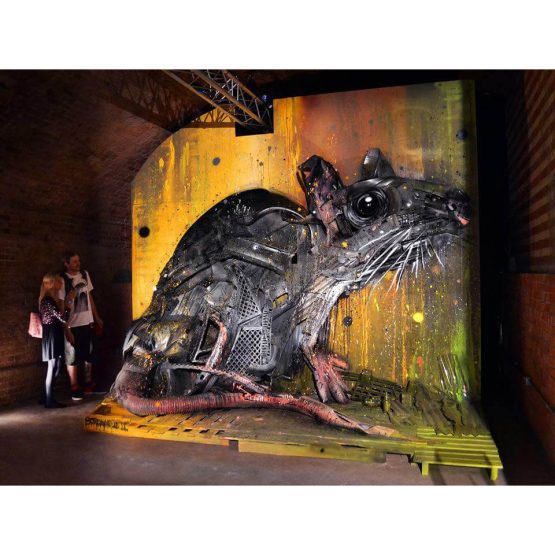 Bordalo II – Rat Big Trash Animal
POA
To enquire about this product, please complete the form below.
Medium: Big Trash Animal made 100% from trash spray painted by Bordalo II.
Edition: Unique piece
Size: Full size after installation is approx.  w:350 cm x h:450 x d:300
Description: Signed by the artist.
Available for purchase or hire, please contact hello@graffitistreet.com for more details.
---