Sorry, this product cannot be purchased.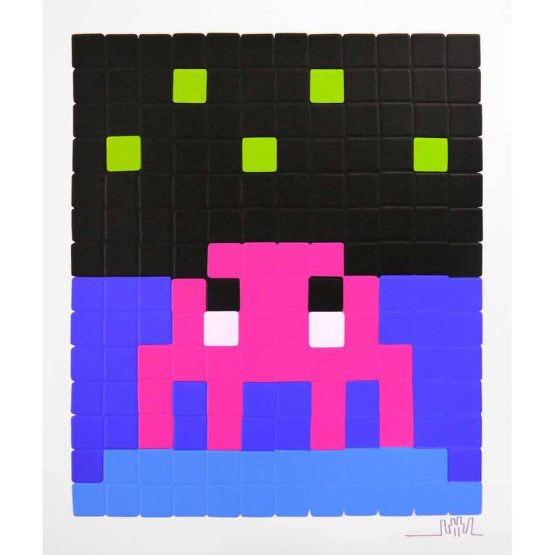 Space Invader – Space One (Pink) Print
5 color screen print
embossed
Medium: Printed on 300 gsm Somerset Satin White paper
Edition: 70 prints
Size: 38 x 37,5cm
Year: 2013
Description: Signed and numbered by The Artist.
Contact us at hello@graffitistreet.com for more information.
Sold Out
---