The 'Out in the Open' mural project has begun its 8th edition with a stunning new mural from British artist Helen Bur.
After ten days of hard work, Helen Bur just added another stunning mural to the streets of Aalborg, Denmark, where you'll find more than 70 murals by international leading artists today curated by Kirk gallery.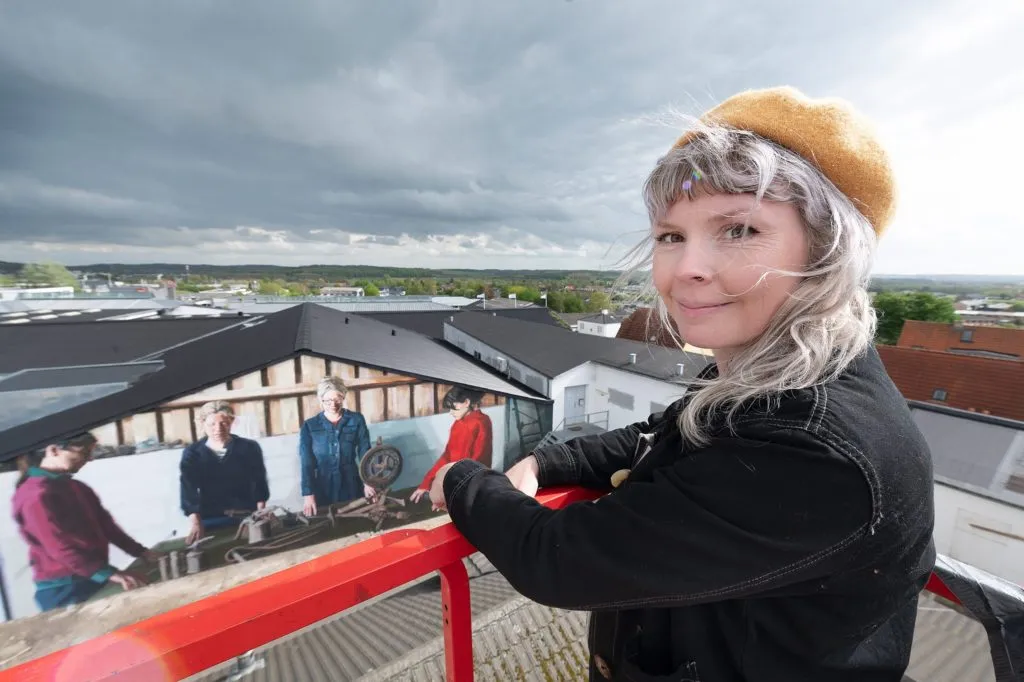 "This mural was created on P. Jørgensens Maskinfabrik in Aalborg, an old machines factory that first opened in 1918.

The First World War provided a gateway for women into the industrial and engineering workforce as they were offered higher salaries, government-sponsored childcare and specialised training. 

During this period many women gained economic independence, more personal freedom and a greater sense of their own worth. However, as soon as the war was over, in the interest of men having jobs to return to, women were swiftly removed from these positions through media propaganda, closure of childcare and discrimination.

This piece is a homage to those women whose contributions to engineering maybe have been restricted, unwritten or erased due to systematic barriers and obstacles of prejudice." Helen Bur
Check out the images below …
Check back soon for more murals in the city of Aalborg.
Comments
comments