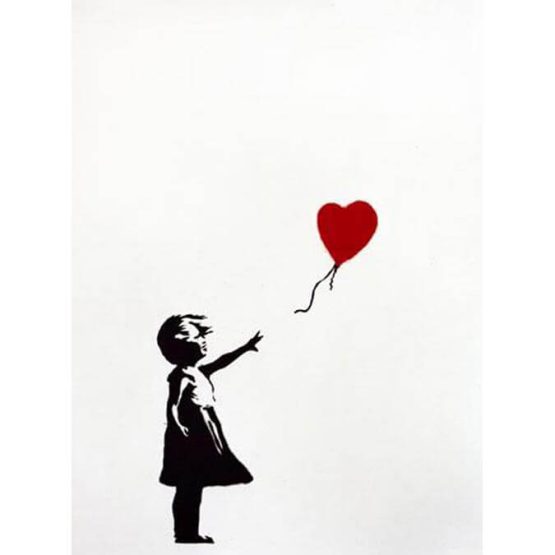 Banksy – Girl with balloon (Signed) Print
POA
To enquire about this product, please complete the form below.
Medium: 2 colour screen print
Edition: 150
Size: 50 x 70cm
Year: 2004
Description: Signed by the artist. Comes with full Pest Control Certificate Of Authenticity (COA)
Condition: Excellent
Description
Banksy's famous artwork, Girl With Balloon, was first stencilled under Waterloo Bridge at London's Southbank Centre in 2002. It was accompanied by the message "There is always hope" before it was eventually painted over by the council.
The mural resurfaced on a printing shop wall in Shoreditch a few years later, which the owner later auctioned off. The image has since become Banksy's most famous and sought-after image, ranking as the United Kingdom's number one favourite artwork in a 2017 Samsung poll.
The piece features a young girl whose hair and dress are blowing in the wind as she releases, reaches, or catches a red, heart-shaped balloon. The message of the piece can be interpreted in several ways, with some believing the balloon may have slipped from her grasp in the wind or been intentionally freed.
Girl With Balloon is available as a screen print in various colourways, with the famous red edition from 2004/5 as only 150 signed and 600 unsigned editions. Banksy offered these signed editions for £150.
---