Banksy
The lowdown on Banksy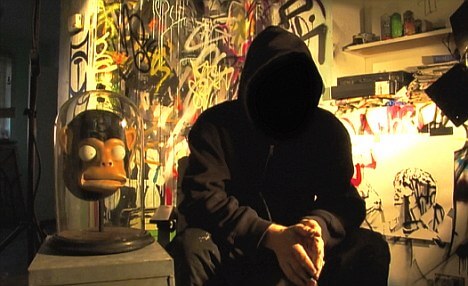 Bristol, United Kingdom
Banksy… the world's most famous vandal.

Arguably the most controversial street artist in the world, vandal and political activist, Banksy has advanced an entire art subculture over his 20 years of being involved within the graffiti scene, all this whilst remaining anonymous.

Banksy's work grew out of the Bristol underground scene; he was initially part of the Bristol Graffiti crew named DryBreadZ. By the age of 18, he began to develop stencils after nearly being caught by the police. He discovered that stencil art was a faster and more efficient tool for street art.

Banksy's satirical and controversial stencils have been painted and conceived all over the world in countries such as England, the United States of America, Israel, Palestine, Jamaica, Canada and Australia. The concepts behind his artworks are frequently political relating to messages of anti-war, anti-capitalism and anti-establishment, with the subjects often being rats, policemen, soldiers and the vulnerable.

Some of his most famous artistic innovation and works include "Kissing Coppers"(2004), Exit Through the Gift Shop (2010), 'Immigrant' Steve Job in Calais (2015), Dismaland in Weston-super-mare (2015), The Walled Off Hotel in Palestine (2017) and most recently a 'shredding' of a sold Balloon girl for 1.4 million pounds at Sotheby's in London (2018).

The "Banksy Effect" has now been developed as a result of Banksy's artistic vision, the term alludes itself to the artist's ability to turn graffiti art or 'vandalism' into elite art world and cultural mainstream.


"If graffiti changed anything - it would be illegal"
Banksy
Pieces by Banksy
Latest from the Blog about Banksy