Add Fuel
The lowdown on Add Fuel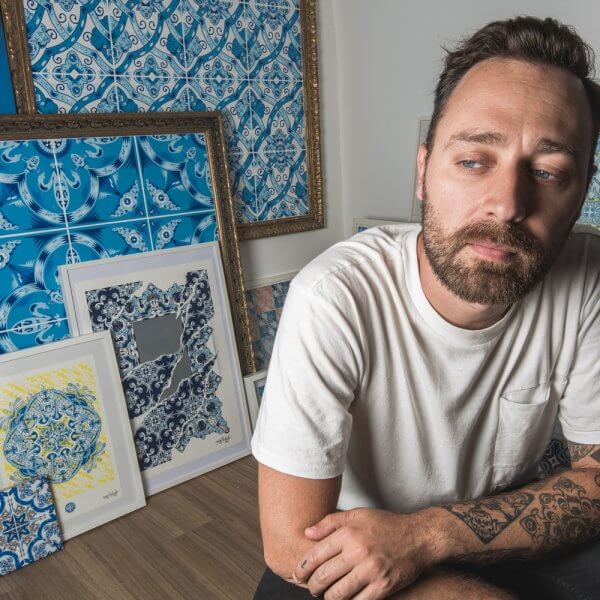 Cascais, Portugal
Add Fuel's art cleverly reinterprets the language of the Portuguese 'Azulejo' ceramic tile. His vector-based designs and stencil-based street art interventions offer a fresh urban twist to the traditional tile design. Look a little closer and they reveal a graffiti cartoon style illustration, impressive complexity and a masterful attention to detail.

Add Fuels new designs of the Azulejo tile closes the gap between contemporary urban art and traditional tile painting, and we can't get enough of it!

"Azulejos and patterns are all around, that's true. I'm constantly photographing every pattern with my phone when walking around in Portugal (sadly it's happening less and less because I have now collected so many!) ..." Add Fuel
Pieces by Add Fuel
Latest from the Blog about Add Fuel
Credit: Add Fuel image (top of page) courtesy of Hugo Moura. All Rights Reserved.