Keith Haring
The lowdown on Keith Haring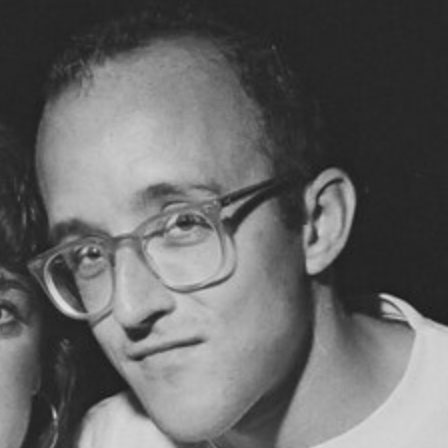 Penssylvania, USA
Keith Haring was an American artist known for his iconic pop and street art. Born in Pennsylvania in 1958, Haring moved to New York City in the late 1970s and began creating his signature style of bold, colourful, and often political artwork. He gained international recognition for his murals, which adorned public spaces worldwide. Haring's work is characterised by a bold graphic style, often featuring simple figures rendered in bright colours and thick black lines, such as dogs, babies, and dancing figures. Despite his short career, Haring's impact on the art world has been immense, and his legacy inspires artists today.

Pieces by Keith Haring
Credit: Keith Haring image (top of page) courtesy of dmax3270 (cropped). All Rights Reserved.