Kaws
The lowdown on Kaws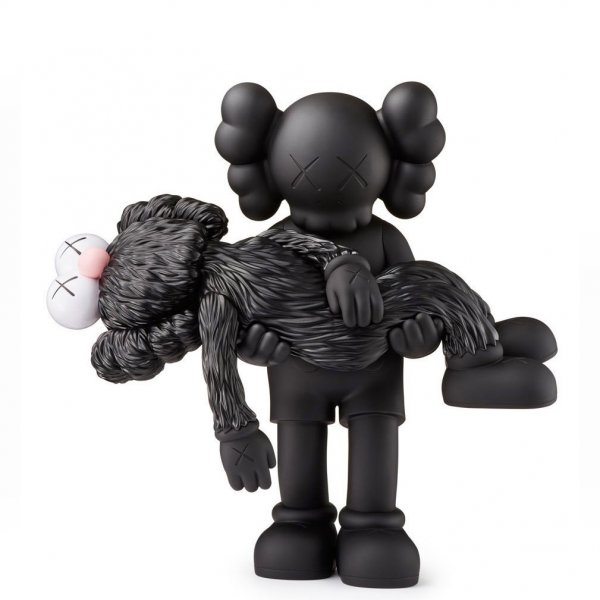 Brooklyn, New York, USA
Brian Donnelly (1974) better known as KAWS, is a graffiti artist turned contemporary artist and designer who grew up in New Jersey and whos currently based in Brooklyn, New York.

From a young age, KAWS became interested in graffiti while at school. He attended the School of Visual Arts (SVA) in New York receiving a Bachelor of Fine Arts in illustration in 1996.
Animator by day, and graffiti writer by night, Brian Donnelly created a moniker for himself, KAWS, based on the way the letters looked. After moving to The Big Apple in 1990, he started subvertising billboards, bus shelters and phone booths using a key gifted to him by a friend and fellow graffiti artist, Barry Mcgee. In 1999 KAWS made his first limited edition toy, Companion, a vinyl toy figure of Mickey Mouse with x-ed out eyes, those double x's which later became his trademark signature. These toys instantly became a hit with the global art toy collecting community and since Kaws toys can be found in noteworthy collections all over the world. Kaws influences include traditional painters, such as Gerhard Richter, Claes Oldenburg and Chuck Close, and he has been compared to the likes of Andy Warhol for his appeal across the market and his ability to blur the lines between commercial and fine art by giving collectors access to his limited edition merchandise for tens/hundreds of pounds meanwhile selling his artworks for millions.
It's just a combination of letters I liked. And when your whole art's based on the lettering you choose, you kinda figure out what ones work together. I just liked the shapes of the k, a, w, s. It has no meaning."
Pieces by Kaws