Mr. Doodle
The lowdown on Mr. Doodle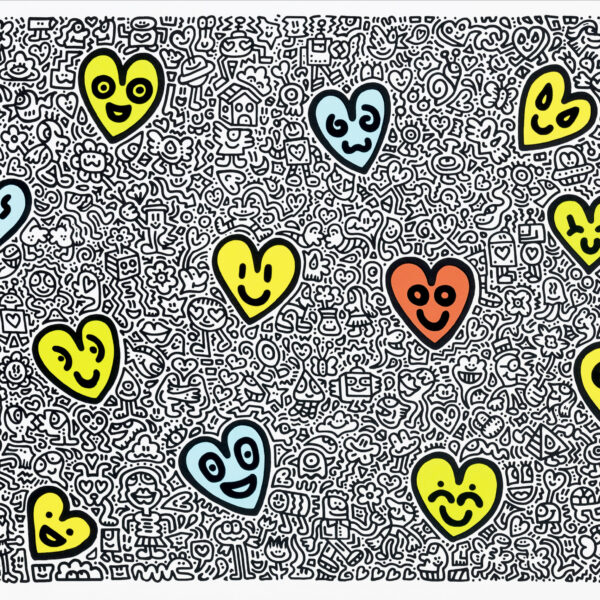 Kent, United Kingdom
Sam Cox, also known as Mr Doodle, is a British street artist famous for his playful doodles. He gained popularity for his unique style and signature drawings that can be seen on walls, clothes, and rooms.
Sam Cox completed a BA in Illustration from the University of West England in Bristol in 2015, where he began experimenting with hand-doodled attire, eventually leading to his moniker, Mr Doodle.

Mr Doodle's art is characterised by thick black lines against a white background, and he often collaborates with his wife, Mrs Doodle. His work can be seen in various mural projects worldwide, and he has found significant commercial success in the East Asian art market. In 2021, he partnered with Pearl Lam Galleries and SuperRare to launch his first-ever NFT artwork, The Living Doodle (2021), which sold for an impressive US $200,000 at auction.


'My intention has always been to create a universal doodle language that can relate to and attract people from all over the world.'

Pieces by Mr. Doodle