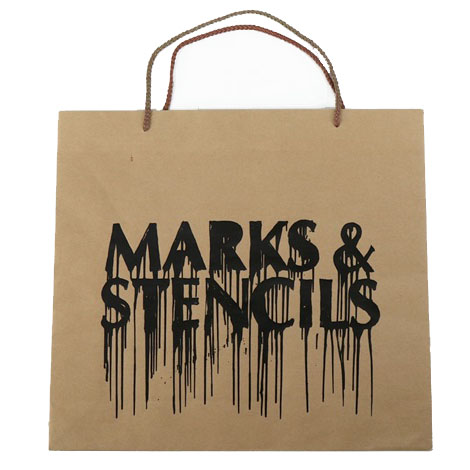 Banksy – Marks & Stencils Bag
POA
To enquire about this product, please complete the form below.
Medium: Screen print on brown paper shopping bag with rope handels
Edition: Unknown, ultra rare
Size: approx. 46 x 42cm
Year: 2010
Condition: Very good
Description: Official shopping bag for Marks & Stencils show in 2010 handed on VIP opening to special guests.
Only 1 left in stock
Product Description
BANKSY "Marks & Stencils" hand-printed logo on shopping bag was from the "Marks & Stencils show in 2010. The temporary gallery, was situated in Berwick Street, Soho, and sold affordable art and "home-made novelty goods".
"People enjoy shopping more than they enjoy art, so it makes sense to try to disguise your gallery as a home furnishings store." Banksy
The gallery was open from 26t/11/10 until 23/12/10 2010.
---