Street artists worldwide are paying tributes to Ukraine amid Putin's invasion and showing their support for Ukraine. The invasion on 24th February 2022 has been widely condemned internationally as an act of aggression and has triggered Europe's largest refugee crisis since World War II.
French street artist Seth Globepainter painted a little girl in Paris three days after the war began that symbolizes the Ukrainian people's courage and determination to face the Russian invasion. Seth Globepainter visited Ukraine in 2017 when he painted a mural of a little girl for the Back to School Project at the Popasna school, located close to the frontline of the Donbas war, curated by Oleg Sosnov, Unicef Ukraine and Sky art foundation. The artist states that the school children he met in 2017 were the inspiration for his mural "Onwards Ukraine".
The artist has released a print of this mural to raise money for two non-profit associations currently helping Ukrainians.
English street artist My Dog Sighs painted a mural of his signature eyes in the Ukraine flag colours yellow and blue, and a tear for Ukraine. The mural "I stand with you Ukraine" was painted in Northcote Lane, off City Road in Cardiff.
"We've all sat and watched this hideous situation unfurl and while it's not much, I wanted to do what I know best, (throwing paint) to highlight my sadness and anger over the Ukrainian invasion by Russia. I used two images to create the silhouette, the first, the beautiful place in the centre of Kyiv and the second a powerful photo that came up on my Twitter feed this morning of last night's attack. The tear speaks for itself. A horrid horrid situation." My Dog Sighs
There is also a print of this image which My Dog Sighs have released and 100% of the profit will go directly to @disastersemergencycommittee
Ukrainian street artist Sasha Korban paints his mural on the fortieth day of the Russian invasion of Ukraine. The mural is painted in the capital of Kyiv.
"WAR. the 40th day. I'm speechless. So many people died. So many innocent kids been killed. So many souls been crippled.

Thanks to the incredible efforts of our soldiers, army, volunteers and all the Ukrainians who have united, we are holding back the enemy so that he cannot tear apart our homeland. And we will stand, we will win" Sasha Korban
The mural shows the Ukrainian flag being stitched together after it has been ripped apart, showing the resilience of the Ukrainians.
Portuguese street artist Bordalo II shares his support for peace in Ukraine within his many street art interventions as part of his provocative art series. Bordalo II has promoted peace and also condemned Putin and his bloodshed.
Brazilian street artist Eduardo Kobra paints a young girl holding her teddy bear in her right arm whilst spraying the peace sign in 'cloud' spray with her left arm in Tatuapé, Sāo Paulo. A peace sign is made out of the clouds to close the skies. Kobra paints in his signature geometric colours and brings together the Ukrainian colours on her right sleeve.
Stavanger based Nuart has been out and about in the art city with Norweigan artists Vlek and then Nimi to drop some Putin themed art around the city. Vlek mural is titled "Deep within the Soul" and shows Putin as the face of the traditional Russian/ nesting dolls; the deeper you go exposes what lies deep within the soul …a bomb.
Bergen-based street artist Nimi joins Nuart in Stavanger with his Putin themed mural 'Peace Off". Putin looks up to the dove whilst receiving an appropriate message from the iconic bird.
Italian street artist Jorit paints for peace in Salerno, Italy, with his mural 'War- Peace'. Jorit paints an eye with his signature stripes across the skin. The dove carries 'A' from the word WAR and flies upwards with the letter 'A' to make the word PEACE.
Cypriot Street artist Paparazzi makes a stand against war, paints the peace sign, and quotes Jimi Hendrix's famous quote …
"When the power of love overcomes the love of power the world will know peace." Jimi Hendrix
…
Putin's invasion of Ukraine has triggered Europe's largest refugee crisis since World War II. Here French paste-up artist Parvati welcomes ALL refugees with his latest paste-up in Paris, supporting Ukrainians fleeing the war.
French artist Christian Guemy C215 initially painted a wall in Paris to support the Ukrainian population. Underneath the portrait, there is the text from Ukraine's sixth and present president Volodymyr Zelensky.
"I really do not want my pictures in your offices because I am neither a god nor an icon, but rather a servant of the nation" " instead, hang the pictures of your children and look at them whenever you want to make a decision".
Christian Guemy C215 has since visited Ukraine and left many of his stencil artwork on the war-torn streets.
C215 also left a replica of the mural in Paris at Lukianivska subway station, where Russian rockets fell over a civilian district.
French artist Jef Aerosol leaves his stencil artwork in Paris representing hope and peace and shows his support for Ukraine making art, not war.
Chemis paints a child with all her toys taking shelter underneath the Ukrainian flag. The mural can be found in the Czech republic. "As a father of two, I cannot imagine the helplessness, pain and fear that ordinary people experience…"
Ukrainian artist Maya Hayuk paints a mural in France with a clear message for Putin.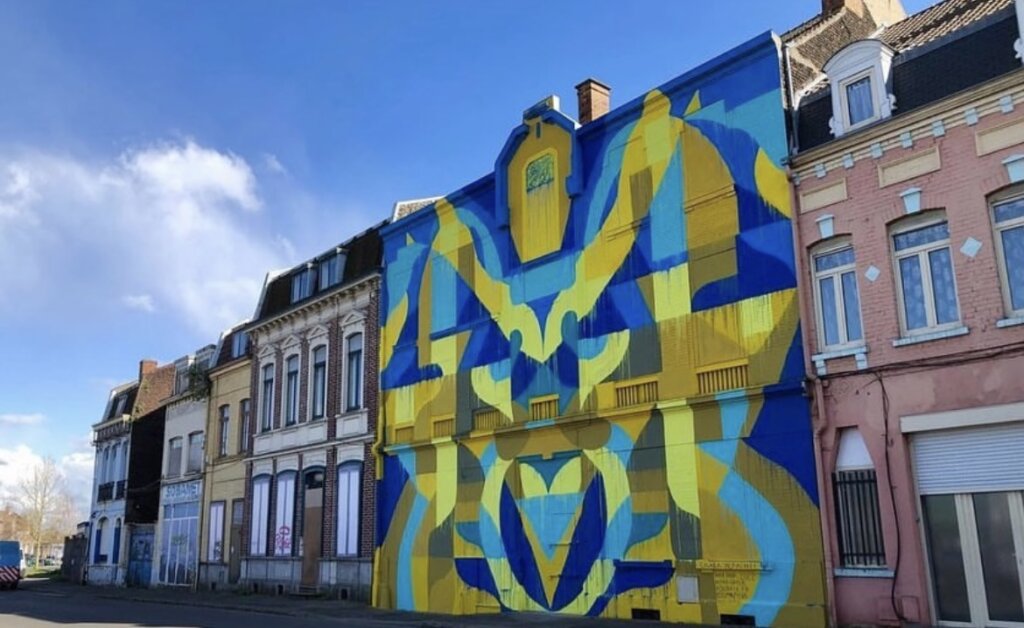 Maya Hayuk also visits Oostend for The Crystal Ship festival and paints her mural dedicated to her homeland Ukraine, Glory to Ukraine.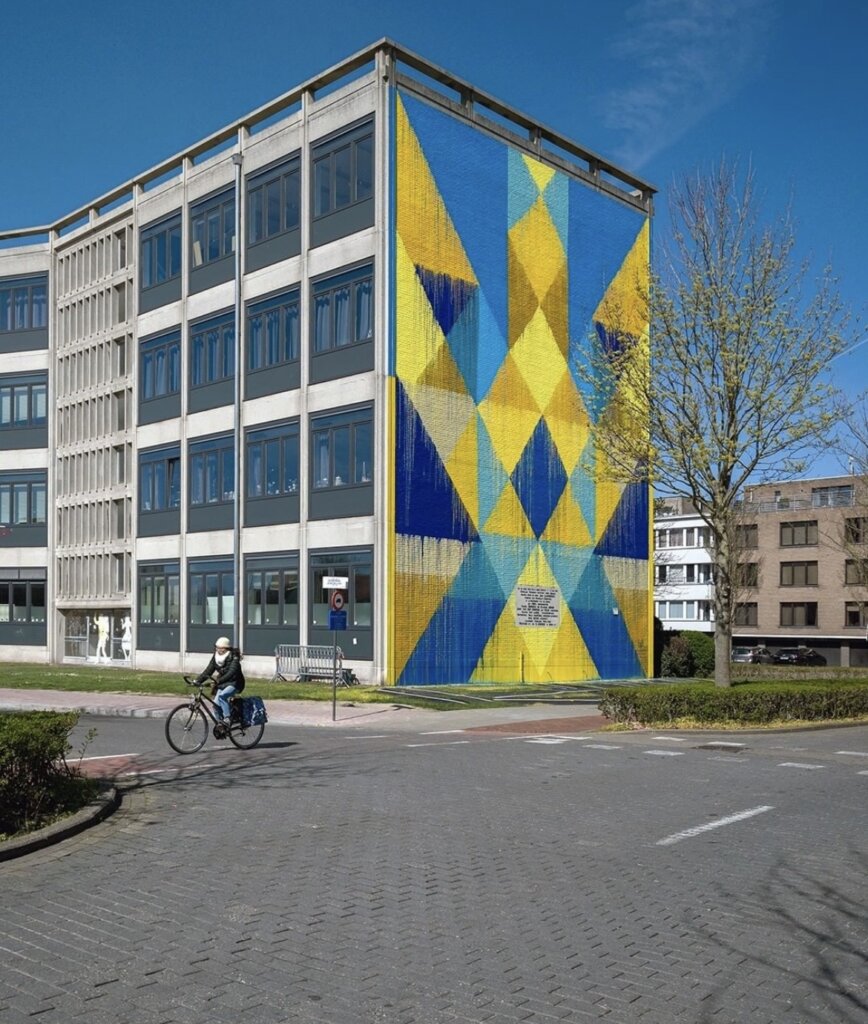 Slava Ukrain
Photo's accredited to artists, or mentioned photographer (if known) in image comment.
Comments
comments