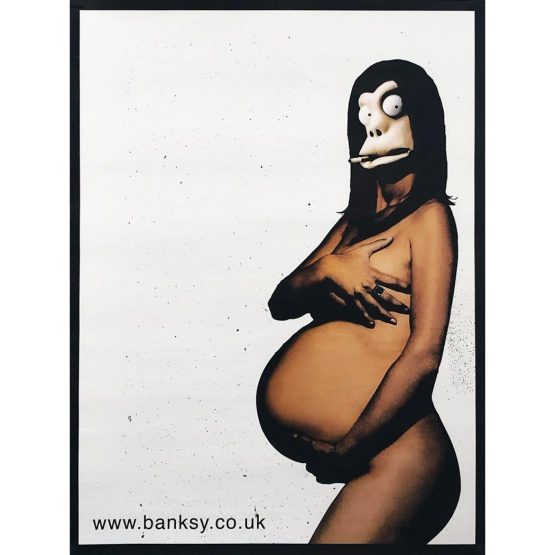 Banksy – Danger Monkey Pregnant
Medium: Offset lithograph in colors on Satin White Paper
Edition: Unknown, very rare.
Size: approx. 51,5 x 68,2cm
Year: 2006
Condition: Very good
Description
The Hollywood star Demi Moore, 28, was seven months pregnant with her second child when she graced the cover of Vanity Fair in August of 1991, baring her baby bump and sparking conversations about what was then considered a groundbreaking and controversial choice.
In 2006 Banksy worked with the image, photographed by Portraitist Annie Leibovitz, and changed the face image to that of his famous monkey calling his creation ''Danger Monkey Pregnant' and was created as a promotional tool for Banksy's Barely Legal website and exhibition in Los Angeles.
---