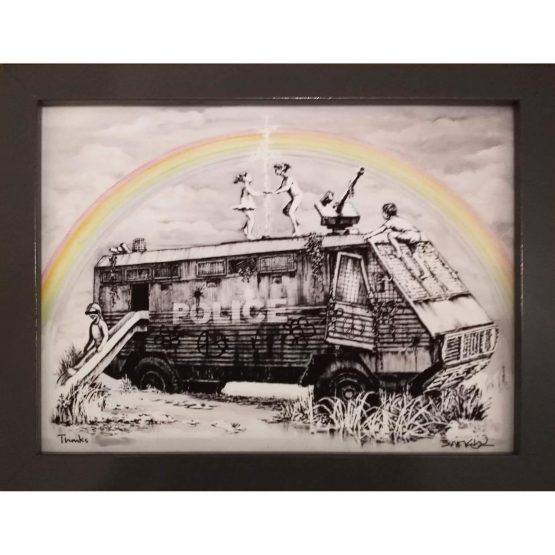 Banksy – Dismaland Print (H/F)
Medium: Hand finished archival print in original frame.
Edition: Gift print
Size: 25 x 18cm
Year: 2015
Description: Signed & Personalised by the artist. Also includes extras, including exclusive staff wrist bands and staff Dismaland vest.
Note: This photo is not the actual photo of the artwork. The hand finishing is different on each one.
Contact us for photos of this piece.
Only 1 left in stock
---