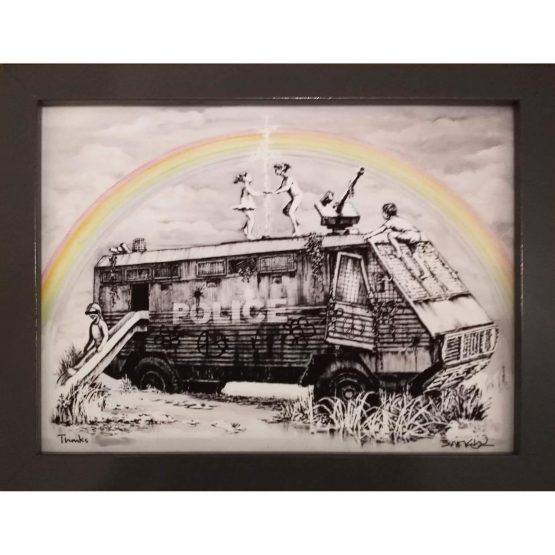 Banksy – Dismaland Print (H/F)
POA
To enquire about this product, please complete the form below.
Medium: Hand finished archival print in original frame.
Edition: Gift print
Size: 25 x 18cm
Year: 2004
Description: Signed & Personalised by the artist (name has been blurred out bottom left for security purposes). Piece will be supplied with proof of Dismaland employment.
Contact us at hello@graffitistreet.com for more information on how to purchase this piece.
Only 1 left in stock
---