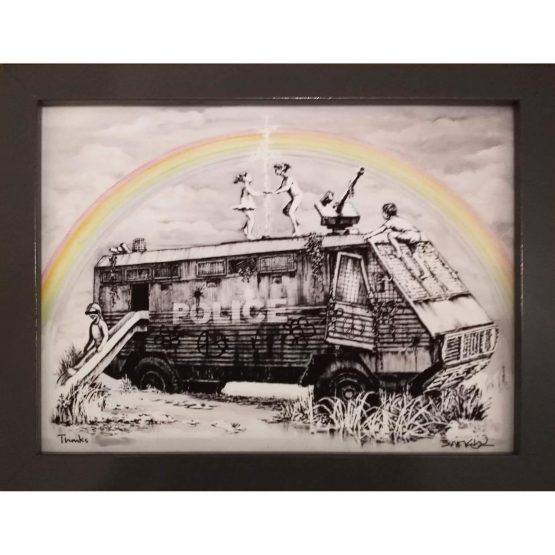 Banksy – Dismaland Print (H/F)
Medium: Hand finished archival print in original frame.
Edition: Gift print
Size: 25 x 18cm
Year: 2015
Description: Signed & Personalised by the artist (name has been blurred out bottom left for security purposes). Piece will be supplied with proof of Dismaland employment.
Contact us for more information on how to purchase this piece.
Sold Out
---