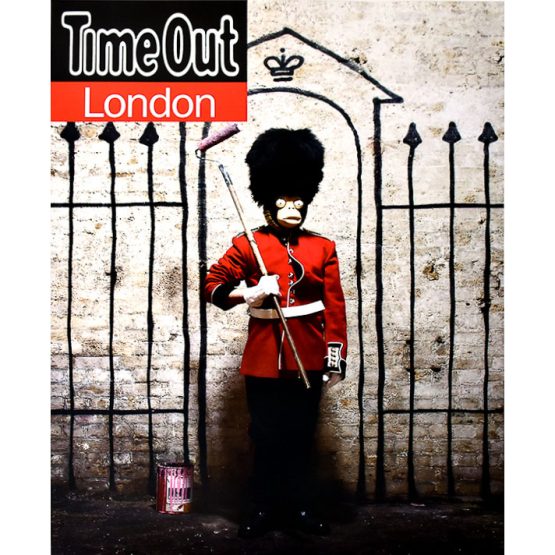 Banksy – TimeOut London
Medium: Offset lithograph in colors on Satin White Paper
Edition: 5000
Size: approx. 51,5 x 68,2cm
Year: 2010
Condition: Very good
Note: A lot of these ended up damaged or were folded. This is a rare unfolded poster collected directly from source.
Sold Out
Description
Banky's photoshoot for Time Out London Magazine April 2010, was a mixture of self-portraiture with monkey mask and his trademark use of spraypaint on the brick wall. The cover image was unlike anything Banksy had ever done before for a magazine. In addition to the cover, Banksy conducted a rare and revealing 8-page interview with Time Out London's Visual Arts Editor Ossian Ward.
Exclusive to the Time Out shop, Time Out London Magazine printed a large poster (682mm x 515mm) of the Banky cover plus an edition of the magazine with their distinctive logo and the fantastic cover image.
---