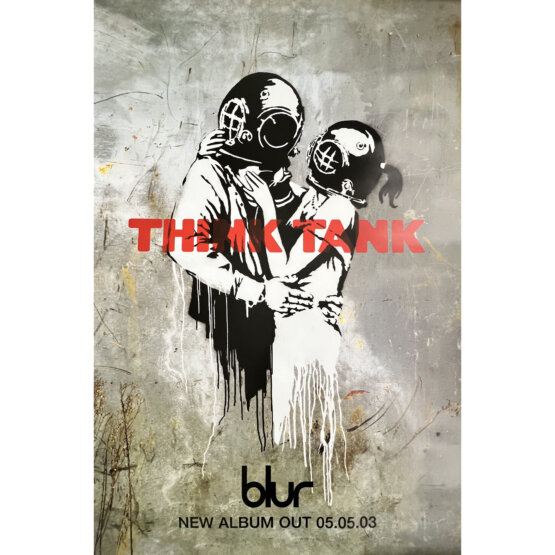 Banksy – Think Tank Bus Stop XL
Medium: Offset lithograph in colors
Edition: Unknown, very rare.
Size: approx. 100 x 150cm
Year: 2003
Condition: Very good
Description: Official bus stop promotional poster
Only 1 left in stock
Description
Think Tank is the seventh studio album by the English rock band Blur, released in May 2003. The album cover was stencilled by the graffiti artist Banksy. Blur used Advertising Posters throughout, and we have our hand on the original bus stop poster.
---