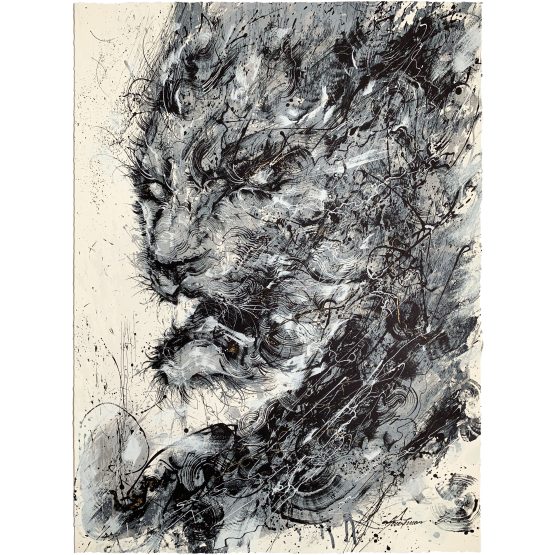 Hua Tunan – Way of The Tiger《虎之道》Print
Medium: 5 layer screen print on hand torn 400gsm Somerset Tub paper, each print uniquely hand embellished with contour ink and 24ct gold leaf
Edition: 45
Size: approx. 72 x 98cm
Description: Signed, numbered by the Artist. Certificate of Authenticity included.
Year: 2019
Released on Wednesday 2nd October 2019 at 10:00 ET / 15:00 GMT / 16:00 CET
Description
We've had the great honour to welcome Chinese street artist Hua Tunan back to London for a third print release with us and we are proud to announce "WAY OF THE TIGER《虎之道》", a limited edition screenprint with hand embellished contour ink and 24-carat gold leaf.
Hua Tunan wants his latest print to inspire you to succeed in life by following the way of the tiger. He also symbolises success by covering the Tiger with the good fortune and wealth of gold.
"Harness the TIGER's POWER, STRENGTH and COURAGE to accomplish your DREAMS in life. CONQUER challenges along the journey and TRUST your INSTINCT. You will find GROWTH in struggles, STRENGTH in resistance and COURAGE in fear. Follow the way of the TIGER and YOU will have the mindset of the TIGER to SUCCEED." Hua Tunan, 2019
---