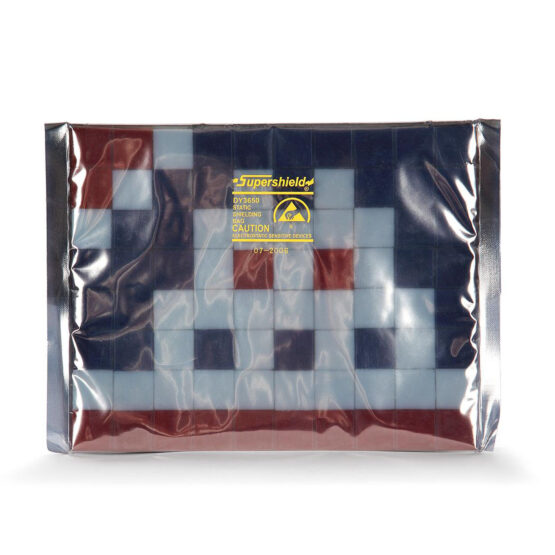 Invader – Invasion Kit #7 Union Space (Unsigned)
Medium: Mosaic Invasion Kit sealed in original anti-static packaging. Composition of 80 tiles.
Edition: 150
Size: 20 x 16cm
Description: Signed & numbered by The Artist.
Year: 2007
Condition: Very good, as released
Only 1 left in stock
Description
After achieving great success with his Earth Invasions, Invader was not content with just ruling over one planet. He set his sights on something much grander: conquering the vast expanses of space!
ATV-5 liftoff with Space2 on board on Ariane-5 from ESA's Spaceport in Kourou, 29 July 2014 : Photo – ESA–S. Corvaja space invader
The artist's location of choice was the International Space Station (ISS), thanks to the European Space Agency (ESA). The Space2 Mosaic took off on July 29th 2014, aboard the European spaceship ATV-5. Once on the ISS, The Space2 Mosaic waited several months in zero gravity for the astronaut Samantha Cristoforetti  to reach the station and find its permanent spot.
On March 12th, 2015, it was reported that the mission had been successfully completed and installed on the European module Columbus. The success of this mission was a major milestone in Invader's history and marked a significant advancement in his mission.
"I would have never imagined that my Space Invaders project might take me that high.
What looked like an unreachable dream has come true as Space2 is the first space invader ever installed on a spaceship among real astronauts living in zero gravity and with Earth and the universe as a background ! Art, Science, space conquest : a great move !" Invader
Check out our Invasion Kit #7 Union Space (2007)  which inspired the design of Space 2 – it's the perfect choice for any space mission. And the best part? We have it in stock and ready to ship so that you can get started on your mission right away.
---