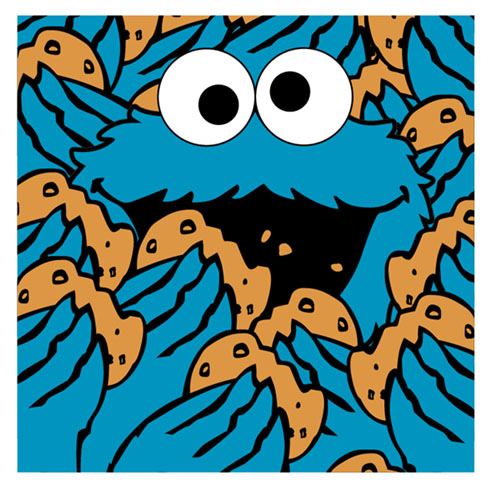 Jerkface – Me Love Cookies
Medium: Screen print on paper
Edition: 50
Size: Approx. 46 x 46cm / 18 x 18 in.
Description: Signed & Numbered by The Artist.
Condition: Excellent
Year: 2015
Only 1 left in stock
Description
The artwork titled "Me Love Cookies" by Jerkface perfectly captures the joy of childhood with its portrayal of Cookie Monster from Sesame Street in a state of pure bliss as he indulges in multiple chocolate chip cookies.
The artist's unique style involves geometric abstraction and repetition of characters, which is evident in this artwork through the depiction of Cookie Monster with multiple hands, allowing us to see him feeding himself with numerous cookies simultaneously. The colours used in the painting are vivid and striking, enhancing the artwork's overall appeal.
"Me Love Cookies" not only showcases the artist's unique style but also creates a sense of happiness and playfulness that can brighten any room where it is displayed.
Jerkface's artistic prowess has earned him international recognition, with his murals and paintings being showcased in major cities around the world, including Hong Kong, London, and New York.
---