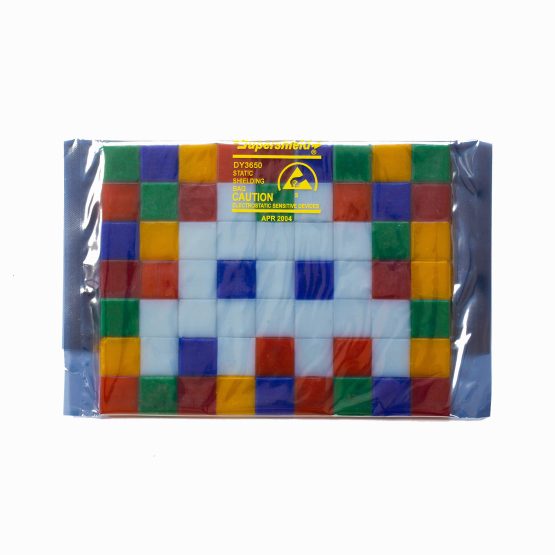 Invader – Invasion Kit #4 Rubik
Medium: Brand-new invasion kit sealed in original anti-static packaging.
Edition: 150, all uniquely assembled by hand.
Size: 20 x 16cm
Description: Numbered by The Artist. A fusion of Invader's own Rubik Cubism and mosaic art style. One of the rarest invasion kits to find and the closest thing to owning an Invader original.
Year: 2004
---