Portuguese artist ADD FUEL contributes to the initiative PAINT (RED) SAVE LIVES in collaboration with (RED) in Lyon, France, in his latest mural 'Together to Gather'.
PAINT (RED) SAVE LIVES is the first global street art campaign created to bring urgent action in the fight to end AIDS. PAINT (RED) is curated by Scott Lawin, founder of Museum of the Street, with support from The Bill & Melinda Gates Foundation and Merck /MSD.
A collective of the world's top street artists have been painting the cities around the globe (RED). Artists include Add Fuel, Bisco Smith, BRUSK, DALeast, Faile, Faith XLVII, Hera, HOW & NOSM, Inside Out Project, Karabo Poppy Moletsane, Ludo, Olek, Ron English, Shepard Fairey, Stephen Powers, Trevor & Cosmo, and WK Interact have been creating (RED)-inspired street art to support funding for the AIDS fight.
Add Fuel's mural has a simple message and meaning: Help. It intends to strike and activate the (usually numb) nerve that every one of us has. The one that says "help your fellow human being".
To learn more about PAINT (RED) SAVE LIVES, access Snapchat Lenses and join the campaign, visit RED or follow them on instagram to keep up to date and share your digital images on social media using #PAINTRED and @RED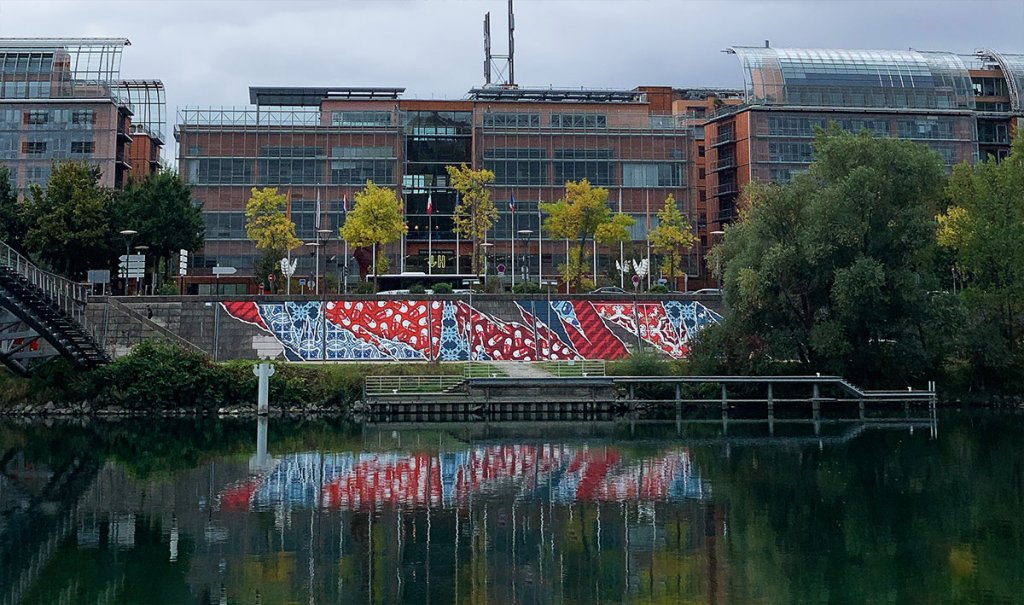 STAY TUNED! MORE MURALS POPPING UP ALL OVER THE WORLD SOON!

Photo Credit Chop em Down Films (drone and work in progress) and Diogo Machado (ADD FUEL).


Comments
comments