French-Swiss artist Saype realized a giant landart painting on March 11th, 2023, at the Ibri solar farm, Ibri 2 IPP Project, in Oman. With an overall area of 11,250 square meters, this artwork was created using biodegradable pigments made out of charcoal & chalk. This work questions us about our relationship to energy and the new solutions to eliminate fossil fuels.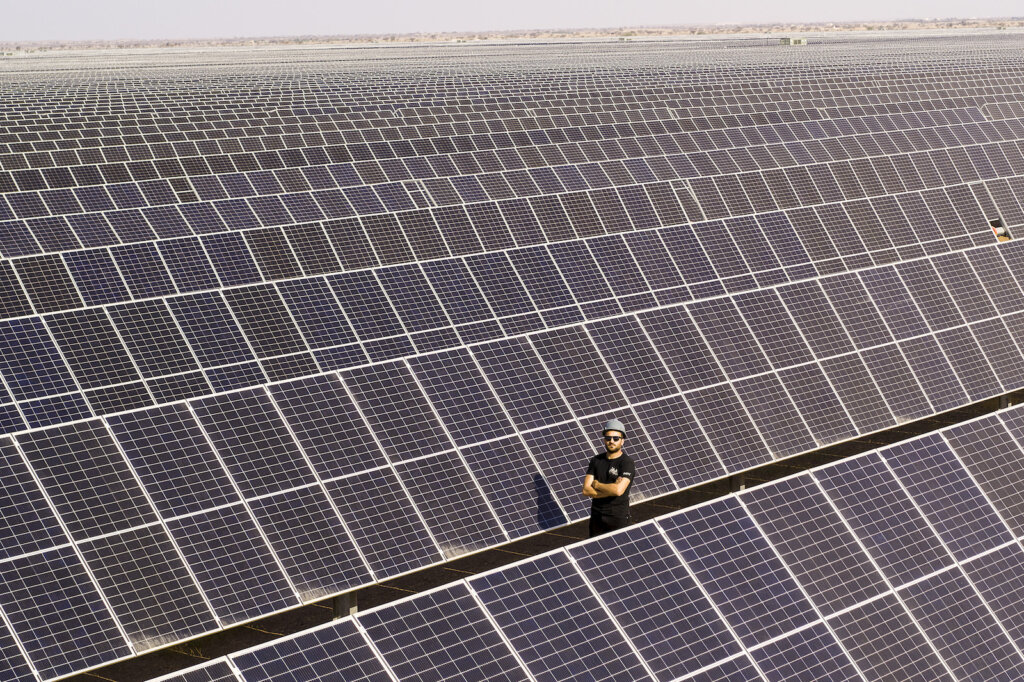 This year, the Sultanate of Oman and the Swiss Confederation are celebrating 50 years of diplomatic relations. The two countries share many commonalities. Not only are both countries committed to promoting peaceful coexistence and tolerance, or act as facilitators in conflicts. Switzerland and Oman also share a joint commitment to sustainability. Both countries have taken steps to reduce their carbon footprint and set themselves the goal of net zero carbon emissions by 2050. Developing innovative solutions that will transform our economy and society is essential to reach this goal. Oman has a vast potential in developing solar and wind power – and Switzerland is leading in developing new technological approaches in the energy and sustainability sector. Hence, marrying the two countries' potentials will help both reach their ambitious goals within the Agenda 2050.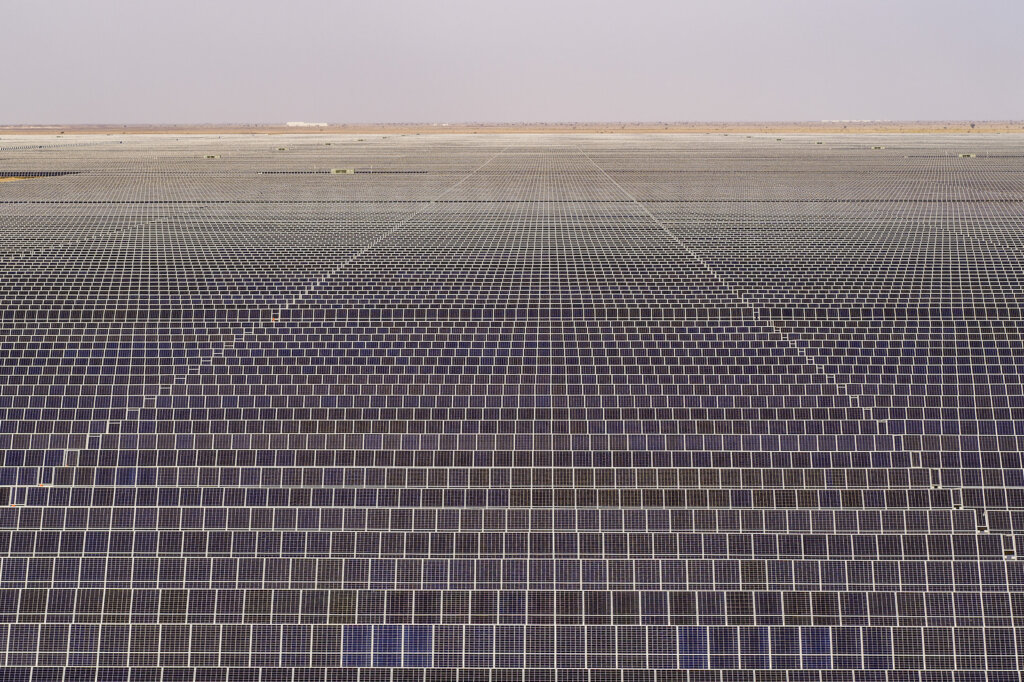 It, therefore, seemed natural for the Swiss Embassy in Oman to invite the world-renowned artist SAYPE, whose work focuses on these very topics, to come to the Sultanate as part of Switzerland's contribution to the Oman Sustainability Week and express this special relationship between the two countries through one of SAYPE's ephemeral artwork.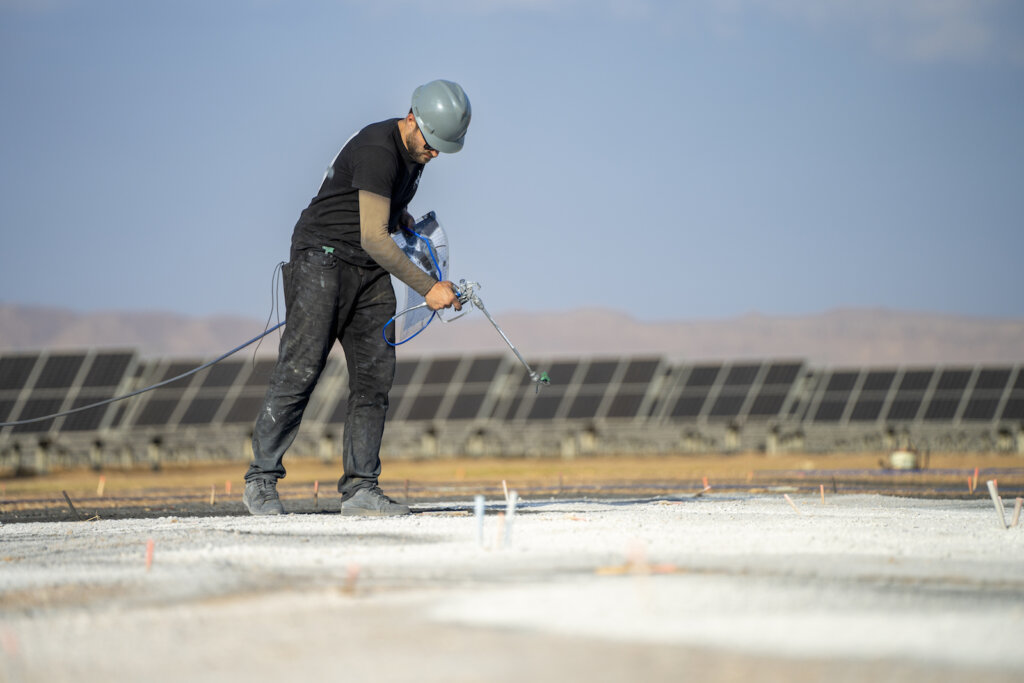 Energy management is undoubtedly one of the significant challenges of our ever-accelerating world. Modern civilization is built on fossil fuels, but today we must look to the future and seek sustainable solutions to keep the earth habitable.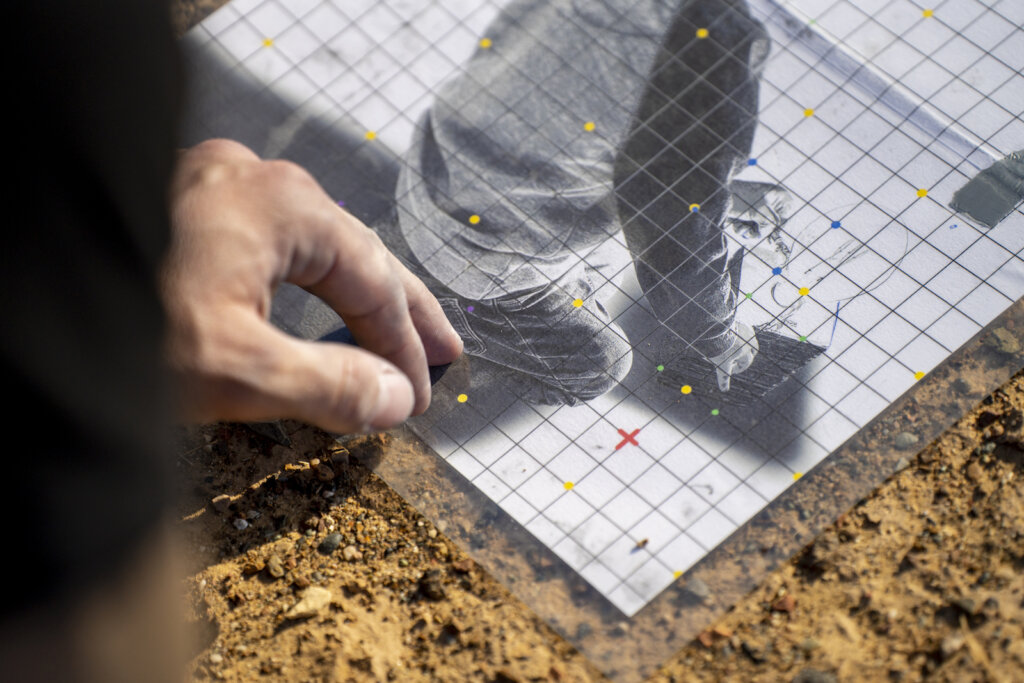 With the significant environmental issues of our time in mind, Saype chose to paint in one of the largest solar farms in the Middle East.
"Being aware that the solution centres around a complex energy mix and in the form of sobriety, I chose to paint this child playing with the magic of solar energy. Looking towards the horizon, he symbolizes the renewal of a civilization that must now reinvent itself to continue to grow without destroying the planet." Saype
In each of his works, Saype captures the fragility of our societies and the challenges we are all called upon to face, immortalizing the ephemeral character of the monumental frescoes he creates on grass, soil, sand and snow around the world.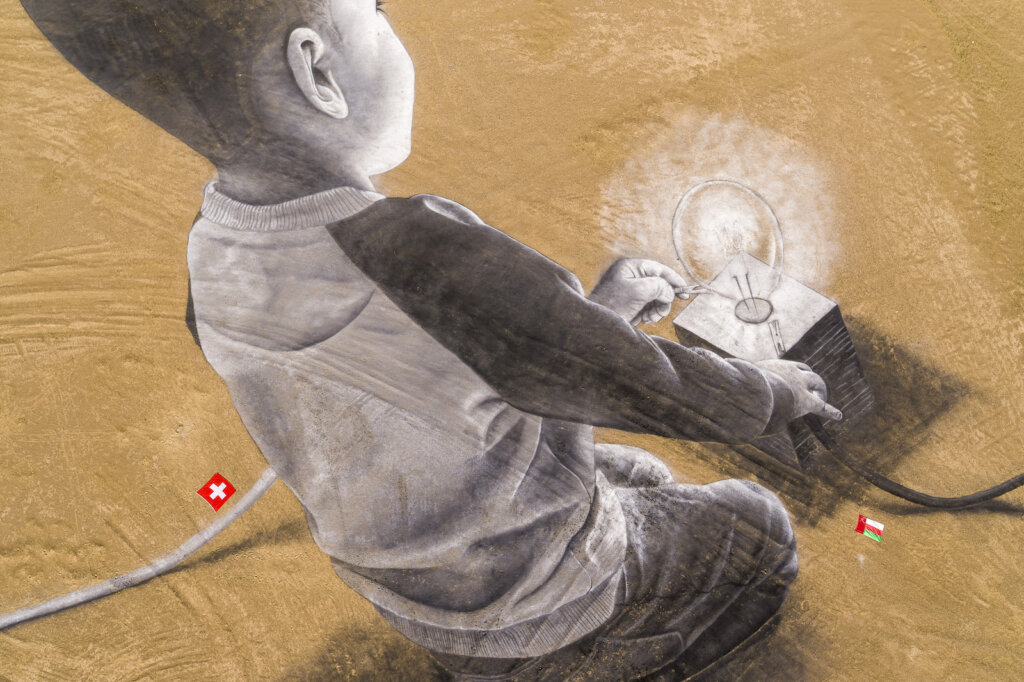 Saype's artworks travel worldwide, including New York, Paris, Venice, Geneva, Cape Town, Turin, Dubai, Nairobi, Istanbul, Ouagadougou, Miami etc. His frescoes, meant to fade away, aim to impact mentalities concerning nature since they are created with eco-friendly and biodegradable paint composed mainly of chalk and charcoal.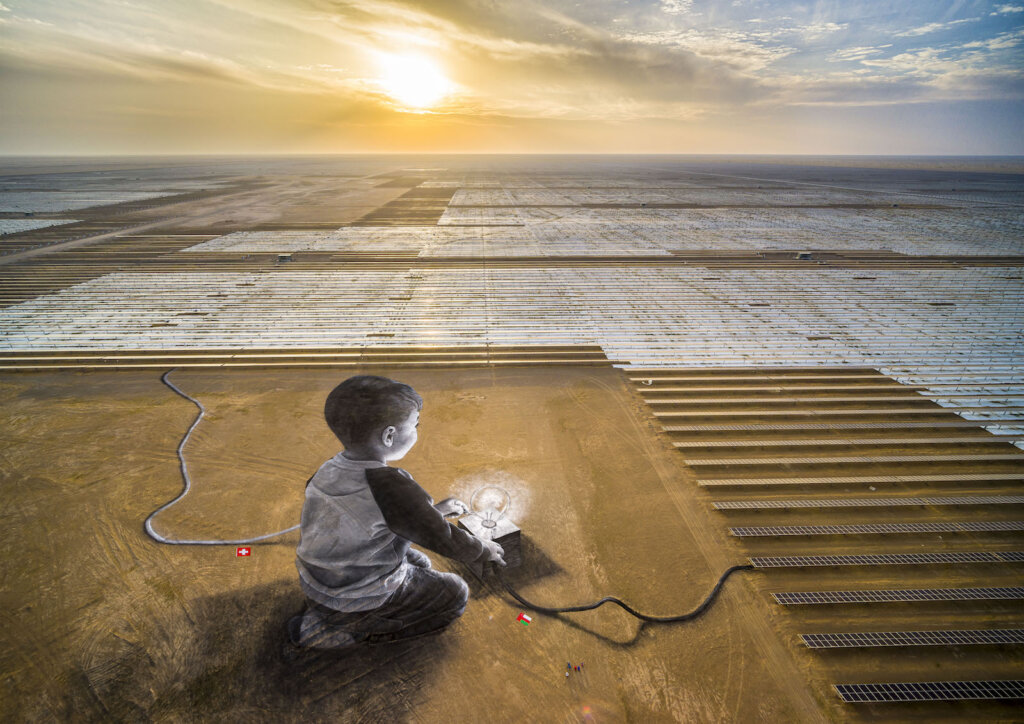 Photo Credit Saype
Comments
comments