Background Bob is the moniker of 13 year old Noah. Noah was born with hydrocephalus, cerebral palsy and epilepsy, but despite everything he's a happy, cheeky young boy with a huge smile who loves to paint!
Throughout the covid pandemic, Noah started an exciting art project with his dad that captured the imagination, support and love from artists from all over the world. It was a simple idea Noah painted a beautiful abstract background on a piece of cardboard and then asked artists to come and collaborate on top of the background. It was a huge hit and Background-Bob was born!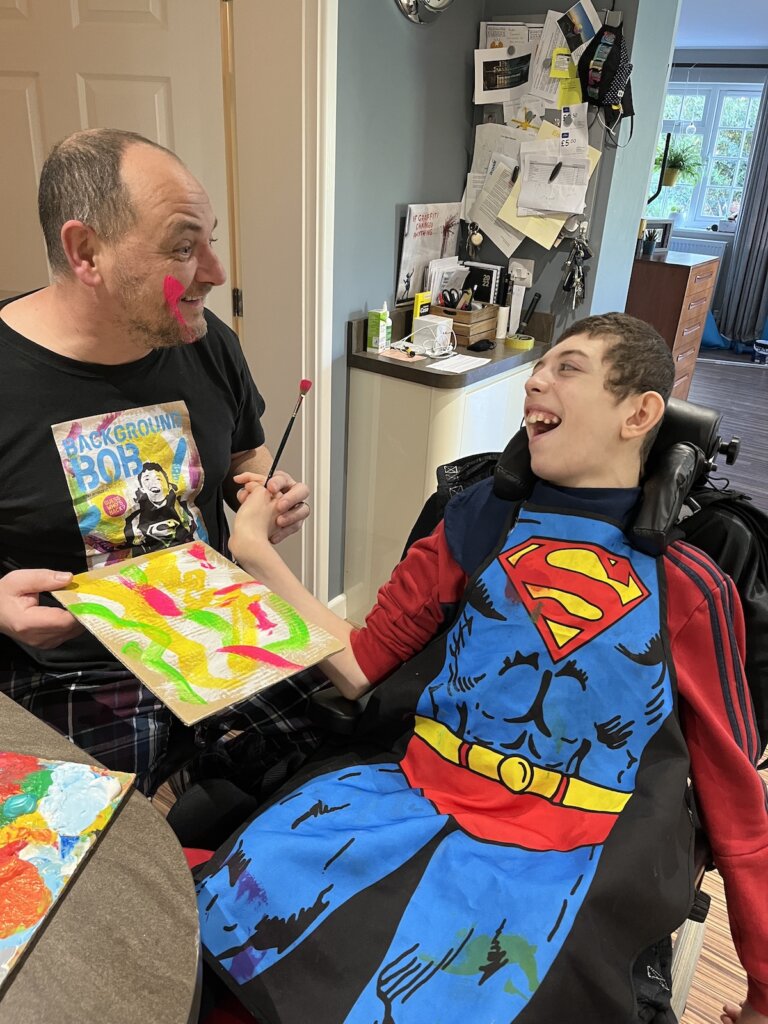 Background-Bob waited eagerly for the artists collaborations …
So far since the first lockdown, Noah has collaborated with over 500 artists from every corner of the globe. It is a fully inclusive project, and artists included children, NHS staff and key workers, teachers and carers, amateur and professional artists and some of the coolest Street artists around.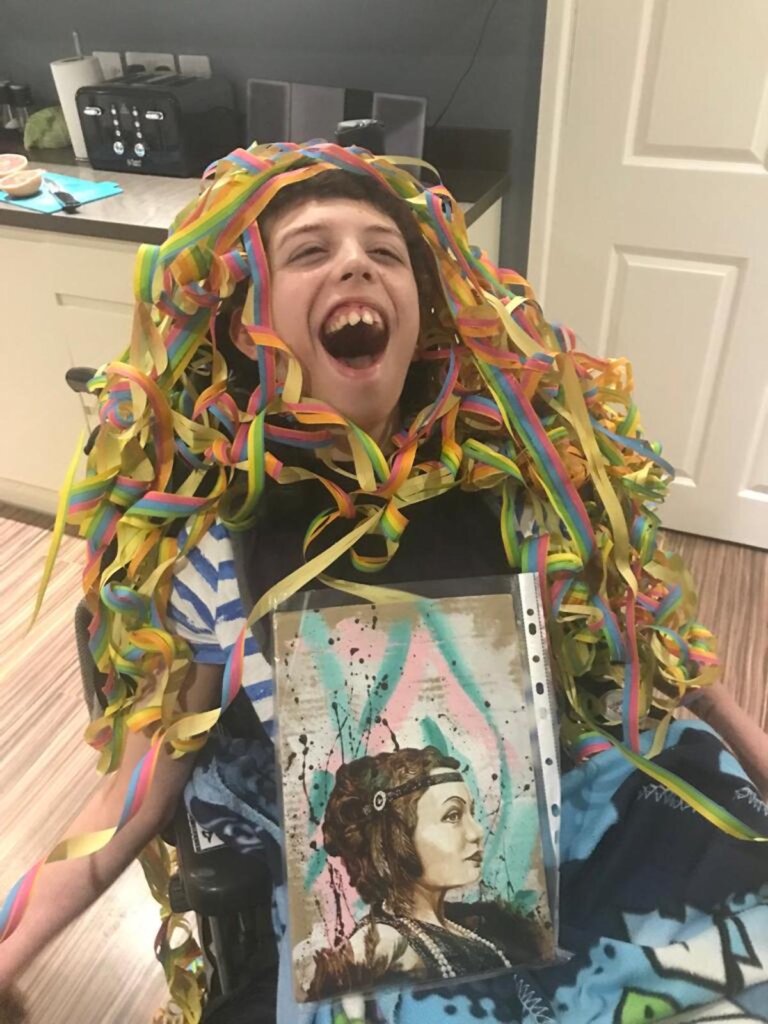 Unfortunately due to Noah's conditions quite a lot of time is spent in hospital and under their care ( Noah is currently recovering from major hip surgery). So the goals from the project were simple. Every year Background Bob holds an auction, and sell off all the fabulous collaborations, and 100% of the proceeds are donated to their local Children's ward at Colchester Hospital.
Last year's project made £100,000, which enabled the hospital to build and kit out a whole new sensory room and to revamp the garden area. Areas that had been neglected due to funding, but areas that are so valuable to children and parents, especially those that spend long periods of time in hospital. It was important for the family to try and help improve those areas where parents and children can spend some quality time and have fun away from the hospital bedside.
Background BOB is about to hold a second auction, starting on eBay 6 pm, Sunday 20th March.
We will be auctioning off a further 240 beautiful collaborations. We hope it is a huge success like last year.
Check out the images below of some of the wonderful collaborations on offer…
The project can be followed on Instagram @background_bob and the auction ends on Sunday! so get bidding!!
Comments
comments