Banksy has hit out on Instagram at the global lifestyle brand Guess, claiming the US company has used his artwork designs on a clothes range without his permission.
The store in question was on Regent Street in London, and they had a huge shop front display bearing Banksy's Flower Thrower graffiti on a white backdrop with clothes bearing his art in front.
"ATTENTION ALL SHOPLIFTERS.

Please go to GUESS on Regent Street.

They've helped themselves to my artwork without asking, how can it be wrong for you to do the same to their clothes?" Banksy
The Guess store was advertising their new Fall/Winter 2022 season, a brand new capsule collection inspired by Banksy's Graffiti. GUESS X BRANDALISED "with graffiti by Banksy".
The company said the collection was created in collaboration with Brandalised, which licenses designs by graffiti artists, whose mission with this collection is to offer Banksy fans affordable graffiti collectables.
Each piece from this collection bears a Banksy design mixed with vintage wash finishes, faux fur, ribbed cuffs, and GUESS logo detailing in a palette of light green, stone, red, and pink. Check out the collection online here.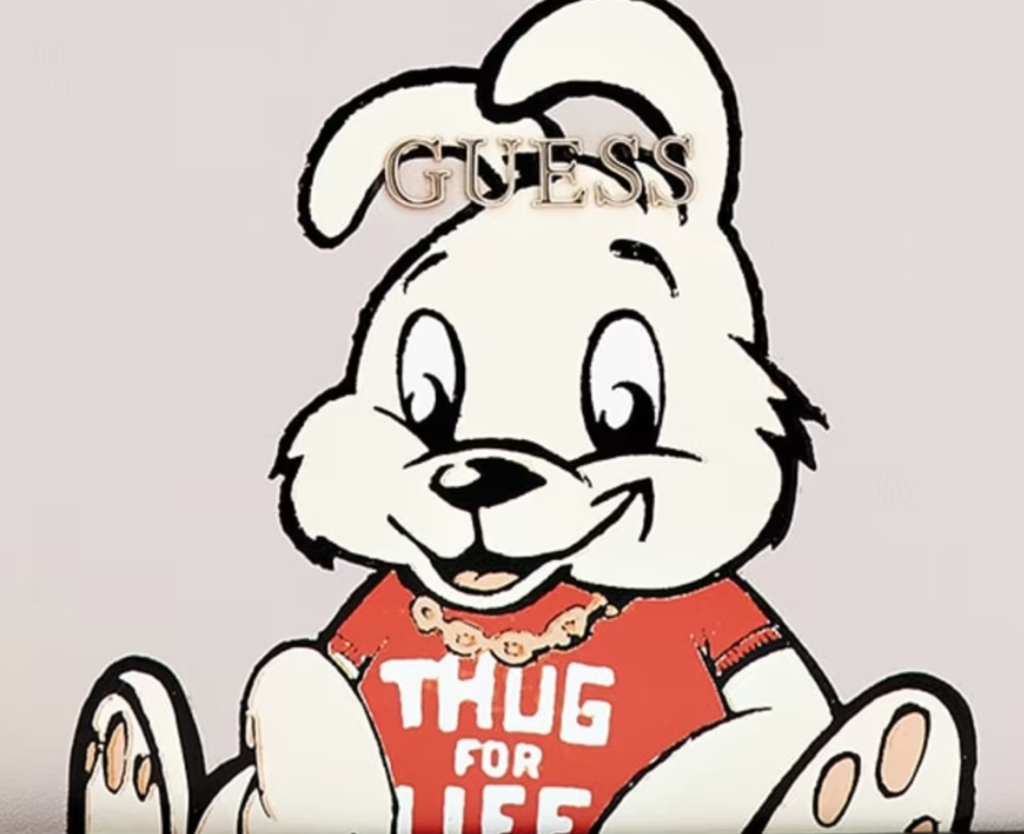 After Banksy posted his message encouraging shoplifting! (a criminal offence). GUESS closed the store, hired security outside, covered up the window display and started to peel off the window writing.
Banksy is a Thug for life! Watch this space…
UPDATE…Banksy has recently added 'Licensing' to his website with this message …
"Are you a company looking to licence Banksy art for commercial use? Then you've come to the right place – you can't. Only Pest Control Office have permission to use or license my artwork. If someone else has granted you permission, you don't have permission. I wrote 'copyright is for losers' in my (copyrighted) book and still encourage anybody to take and amend my art for their own personal amusement, but not for profit or making it look like I've endorsed something when I haven't. Thanks." Banksy
…
Comments
comments