Union, connection, cohesion, completion, complexity, contemporaneity: these are the meanings that Giulio Vesprini brings with his new work" SYN /Struttura G056 "to the city of Bressanone, Italy.
"My latest work in Bressanone/Brixen, multiform and communicative, is an extension of the structure and the natural landscape in which it connects. A meeting place and union of many youth and cultural realities of Bressanone, which, through this intervention increasingly between Art and Architecture, acquires a clear and strong sense of identity that speaks to the community." Giulio Vesprini
Art, culture and history play an important role in the historic city centre of Bressanone and the mural acts as an extension of the natural landscape that surrounds the building.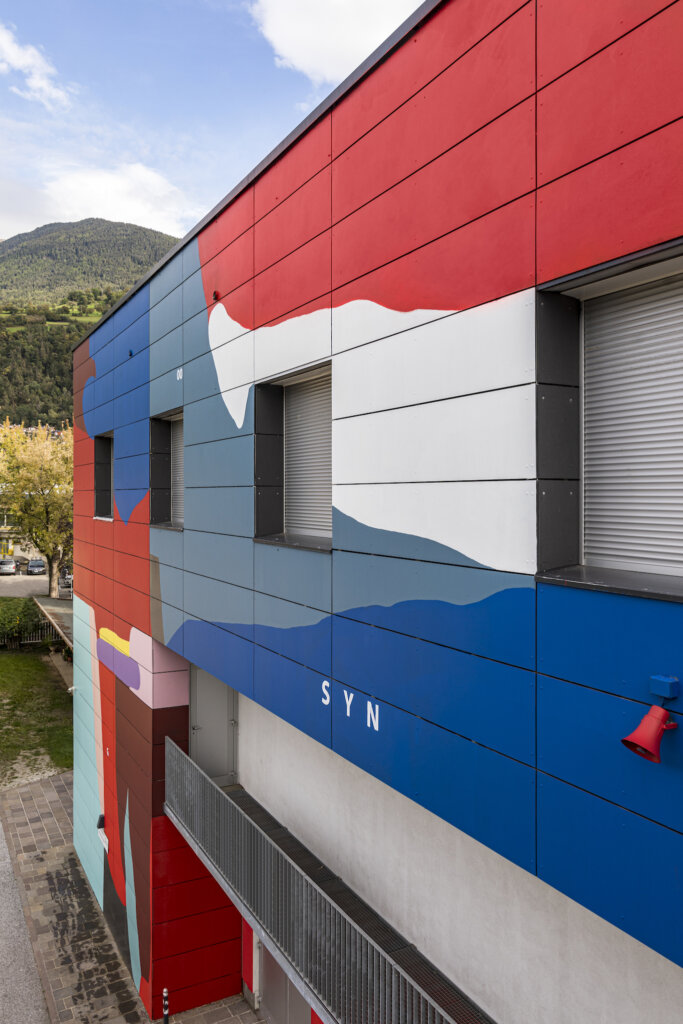 The project was curated by Outbox – Urban Art in South Tyrol and produced in collaboration with Younginside Coop. The mural highlights a meeting place of the youth of Bressanone and is welcomed by the local community.
Photo credits; work in progress: Outbox – Urban Art in South Tyrol Official Photo: Luca Guadagnigni
Comments
comments