Out in the Open 2021 is celebrating their seventh season of incredible murals. Launched in 2014 by Kirk gallery, the project aims to bring the art out of the gallery and into the streets, adding beautiful art to the every-day-lives of all citizens and not just to the few visiting the gallery. To break away from a museum setting and have street art of the highest calibre more accessible to the public.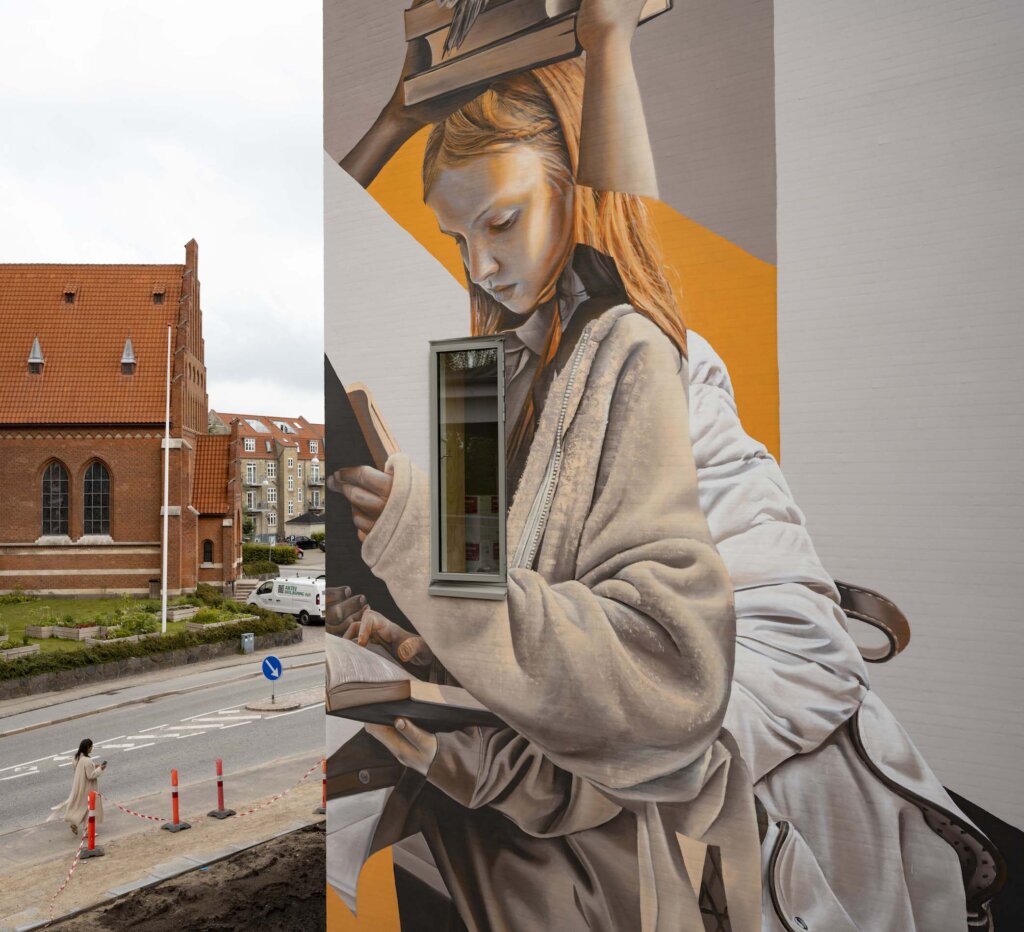 For the project, a significant number of large-scale urban art murals have been added to the cityscape of Aalborg by highly-esteemed international artists. 2021 first saw Innerfields with their mural 'Pioneer', now Dutch duo Telmo Miel have just finished painting their mural titled 'Growing Wiser' in Klostermarksskolen in Aalborg.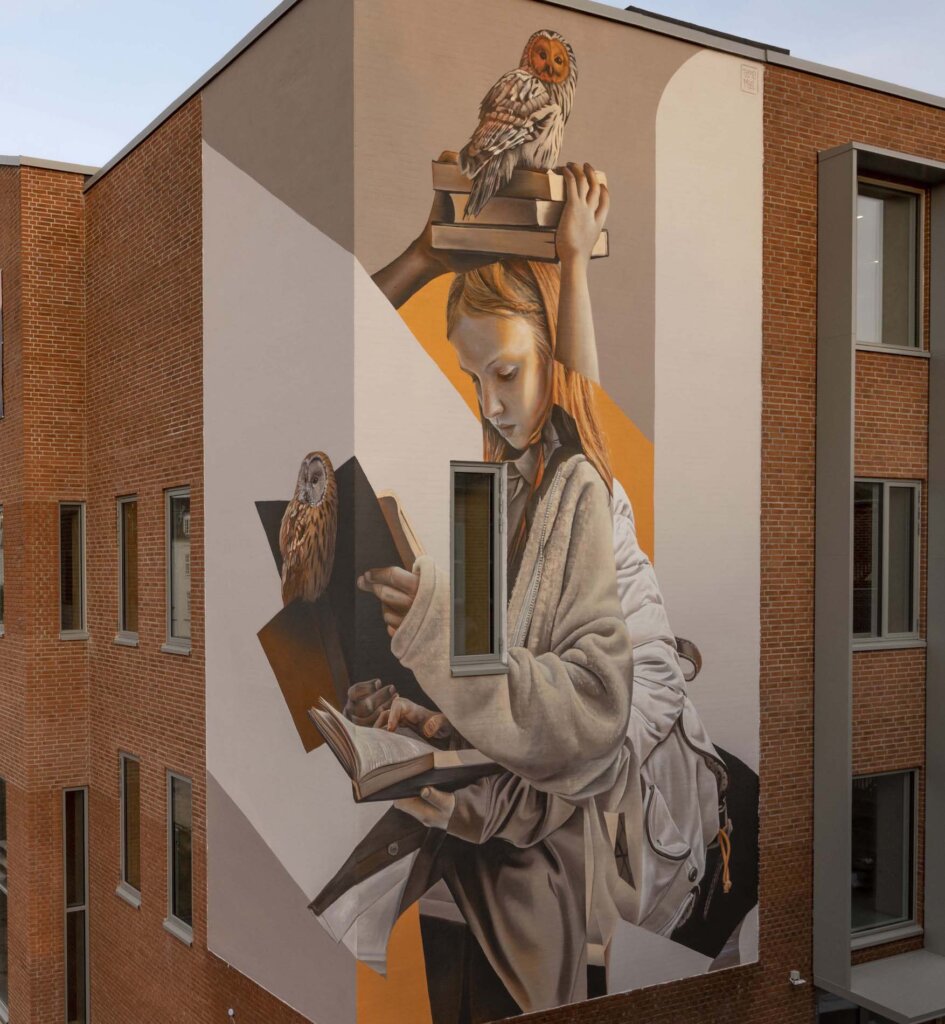 "The painting depicts a girl, reading multiple books with as many hands as she needs to hold them. Some books have been read, and stacked on top; Their wisdom is gathered, symbolized by the owl. Around the corner is another one [owl] behind the books she's reading, as hidden new skills to obtain." Telmo Miel
…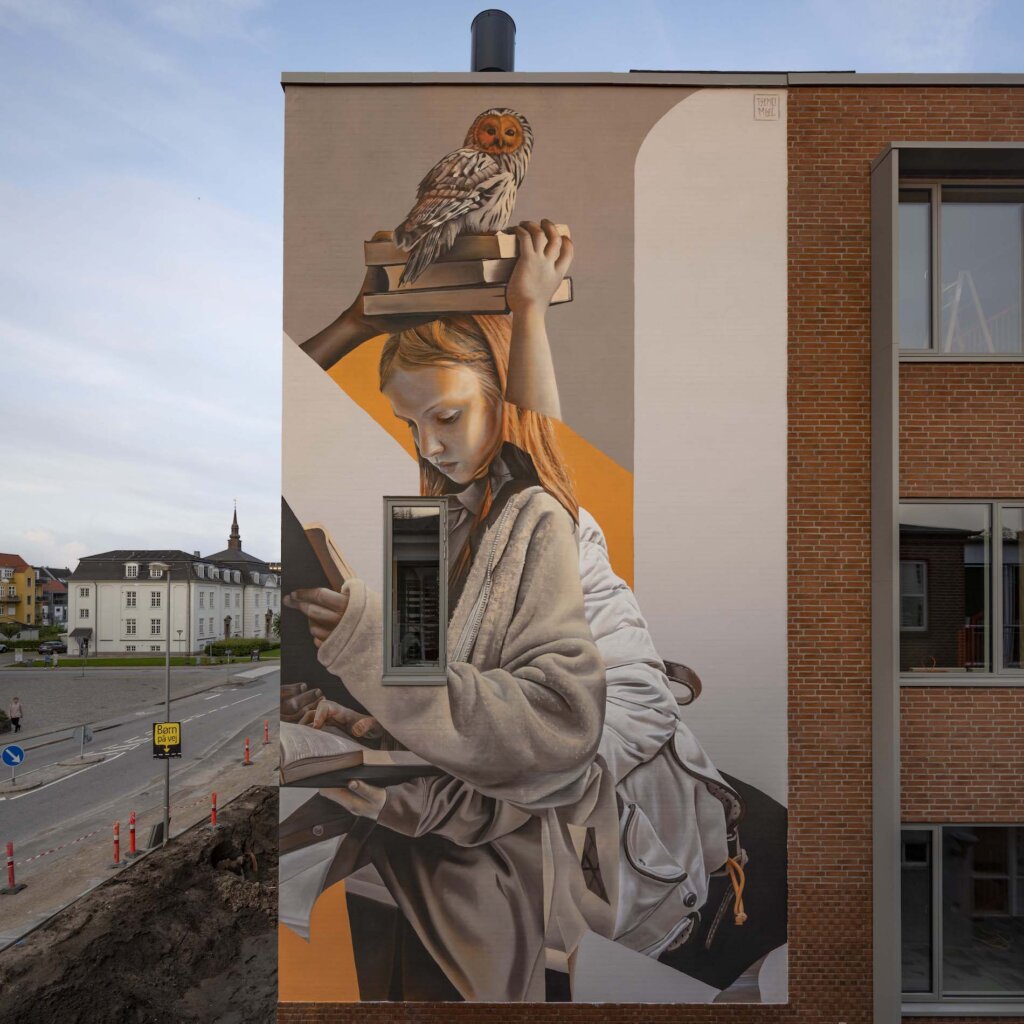 Out in the Open 2021 will invite another four artists to paint, these will be Lonac, Augustine Kofie, Joe Iurato and Akut!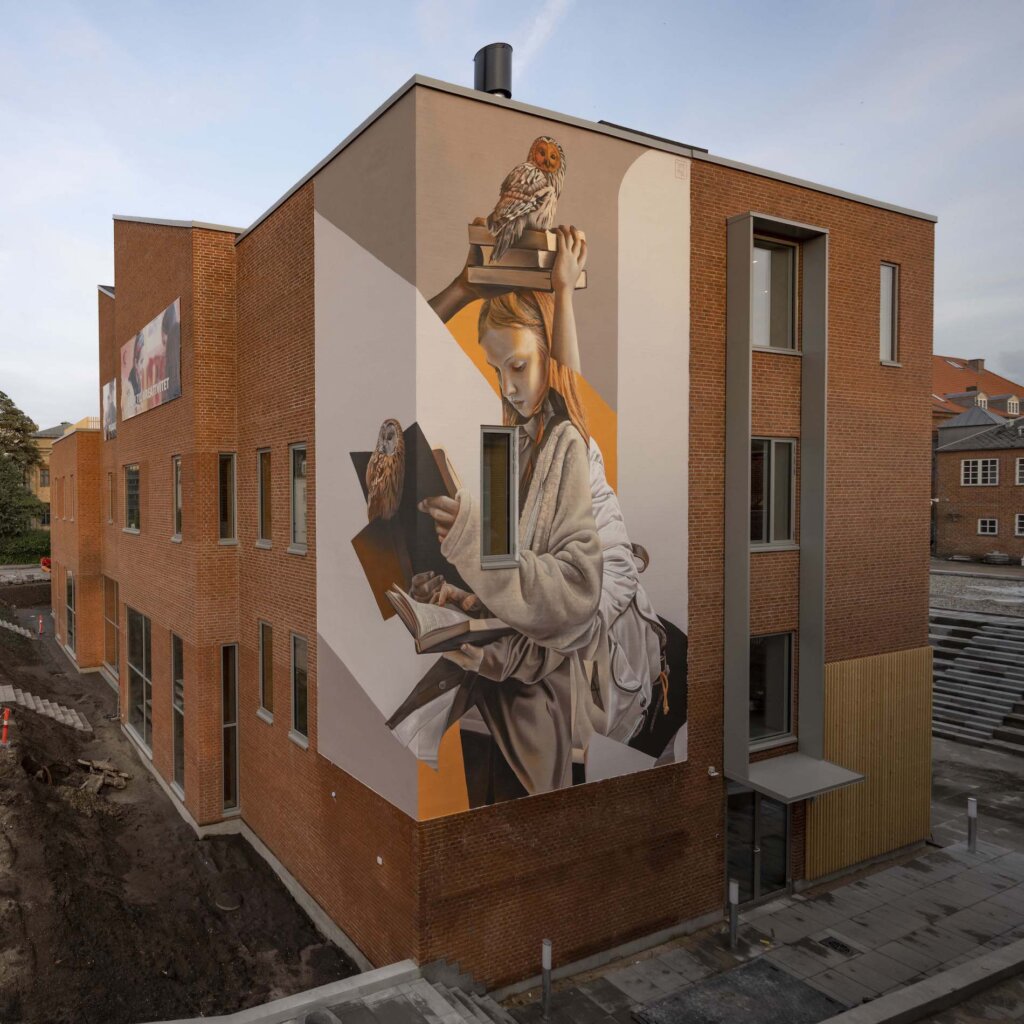 Check back soon for more murals in the city of Aalborg.
Comments
comments