Star Wars enthusiasts were recently treated to a delightful surprise when the renowned pixel artist Invader brought his iconic artwork to a galaxy far, far away.
Known for his distinctive pixelated street art, Invader created an impressive series of Star Wars-themed mosaics on the island of Djerba in Tunisia, where the force was undeniably strong with him. In celebration of the release of Star Wars: The Rise of Skywalker, Invader took things up a notch by placing new mosaics in locations where the original films were shot. This added an extra layer of excitement and nostalgia for fans, who could immerse themselves in both the present and the past of the beloved sci-fi franchise.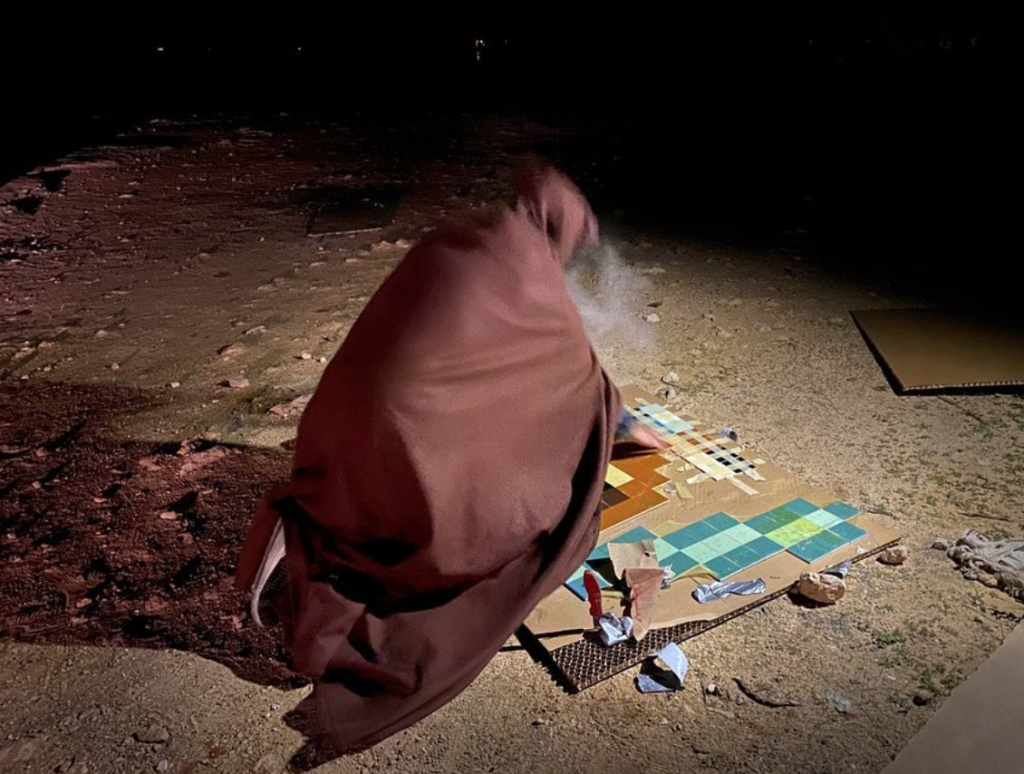 Obi-Wan Kenobi
One of the many remarkable pieces of artwork was a pixelated rendition of the legendary Obi-Wan Kenobi, which was beautifully installed onto the Jedi's house featured in the iconic 1977 film. Invader revealed that the house was where George Lucas went to shoot two scenes of the first Star Wars movie in 1976.
"In 1976 G. Lucas went to Djerba to shoot two scenes of the first Star Wars movie. One of them was the house of Obi-Wan Kenobi. I found back the actual house and did this tribute on it. #obiwankenobi#starwars#Djerba#DJBA39 / Star Wars: A new hope / Original de-specialized version 32' 14"

Invaderwashere (Instagram)
…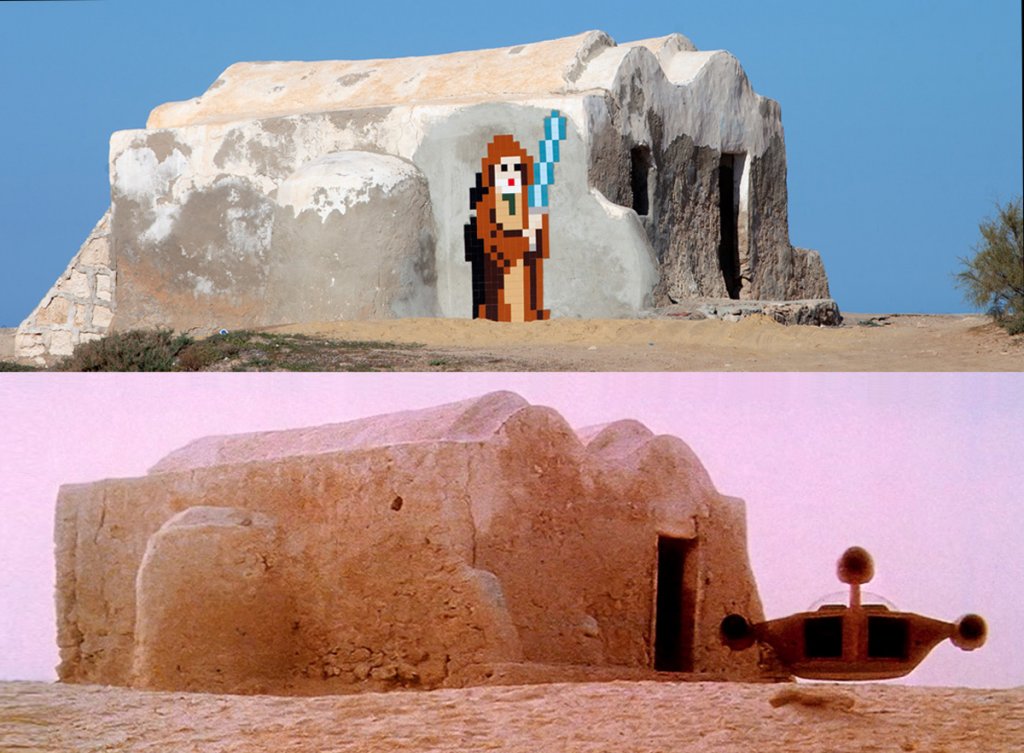 Stormtrooper
Invader also strategically placed a Stormtrooper in the location where Luke Skywalker and Obi-wan Kenobi first met Han Solo and Chewbacca.
"This is the actual house where the Star Wars scene with the bar full of aliens was shot in 1976. Obi-wan Kenobi and Luke Skywalker who are chased by some troopers meet Han Solo and Chewbacca for the first time there. One of the best scene of the movie IMHO! A new hope 43' 39''"

Invaderwashere (Instagram)
…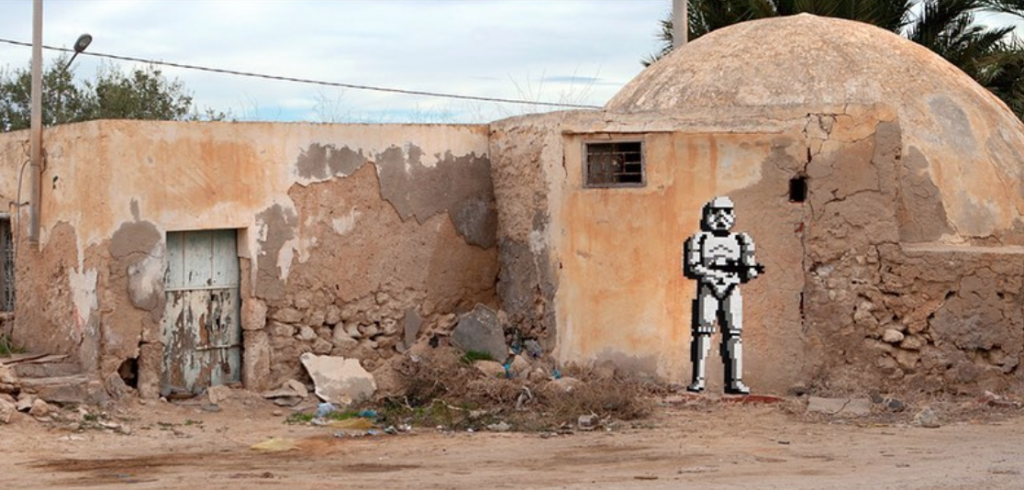 Imperial Walker
The force was most definitely strong as Invader scaled up his mosaics and created a huge 1981 imperial walker. It's truly impressive to see the level of detail and skill that went into this creation.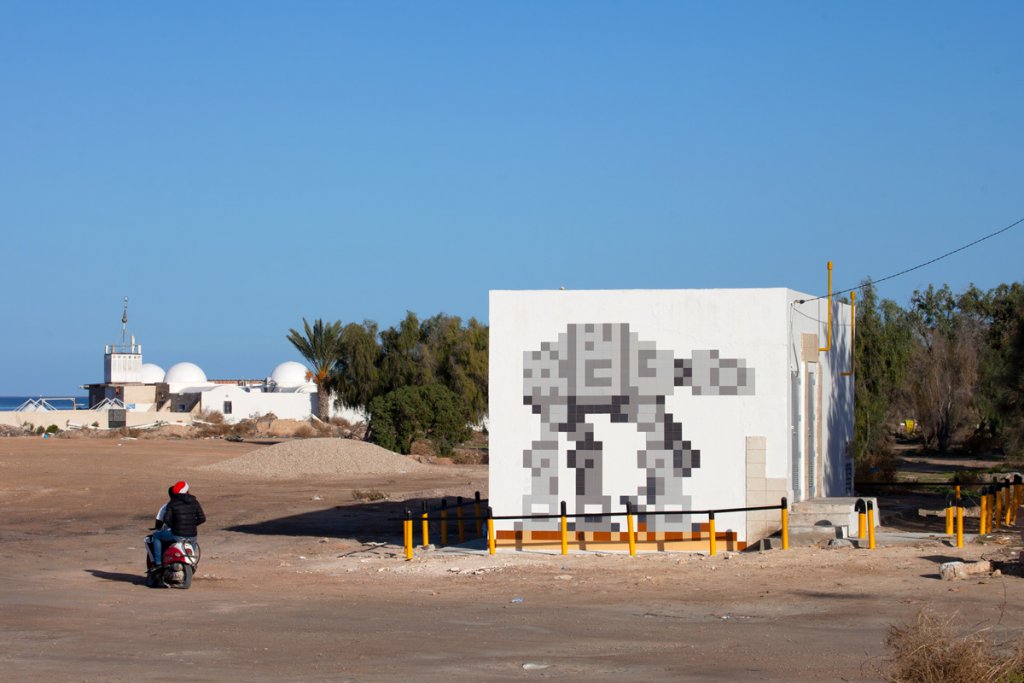 The 79th City Invasion of Djerba adds 58 New Mosaics and 2,610 Points!
Invader's work is also part of the smartphone app 'Flash Invaders,' which allows fans to accumulate points by shooting photographs of his work and submitting pictures to Invader's app. With his impressive Star Wars-themed mosaics, Invader has managed to capture the essence of the beloved franchise and has given fans a new way to experience the magic of the Star Wars universe.
If you're interested in owning a piece of Invader's iconic artwork, be sure to check out our online store where you can find his amazing creations.
Photo Credit Invader
Comments
comments