SAYPE creates a floating art piece in Venice on the occasion of the Biennale Arte 2022. As part of his Beyond Walls project, Saype (contraction of Say Peace) has chosen Venice for his 13th step.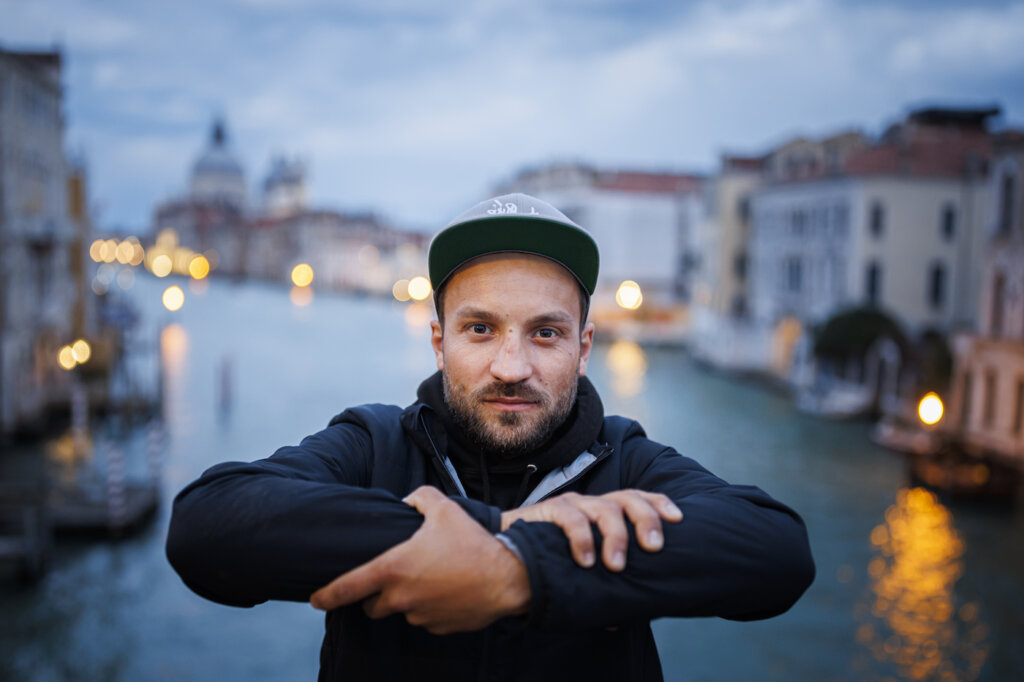 Saype presents his new creation, making Venice part of his Beyond Walls global human chain. The new artwork can be seen on a floating barge in Venice, Italy. Extending over an area of 8 by 30 meters, this fresco was created using biodegradable pigments made of charcoal, chalk, water and milk proteins.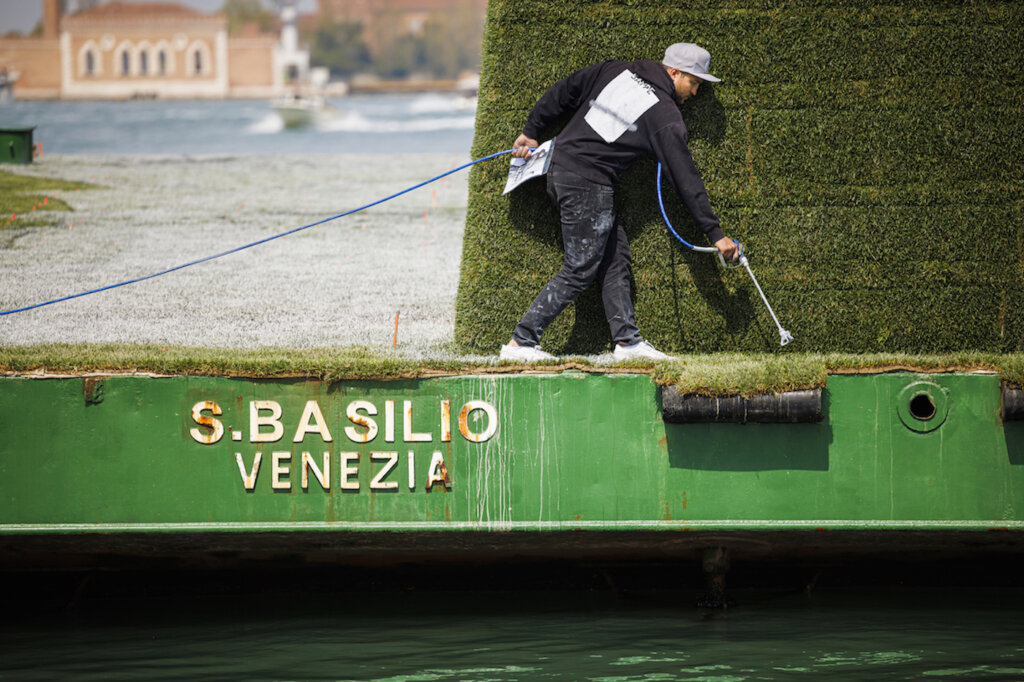 The piece will travel in and around Venice and will be unveiled during the Biennale Arte 2022 59th International Art Exhibition.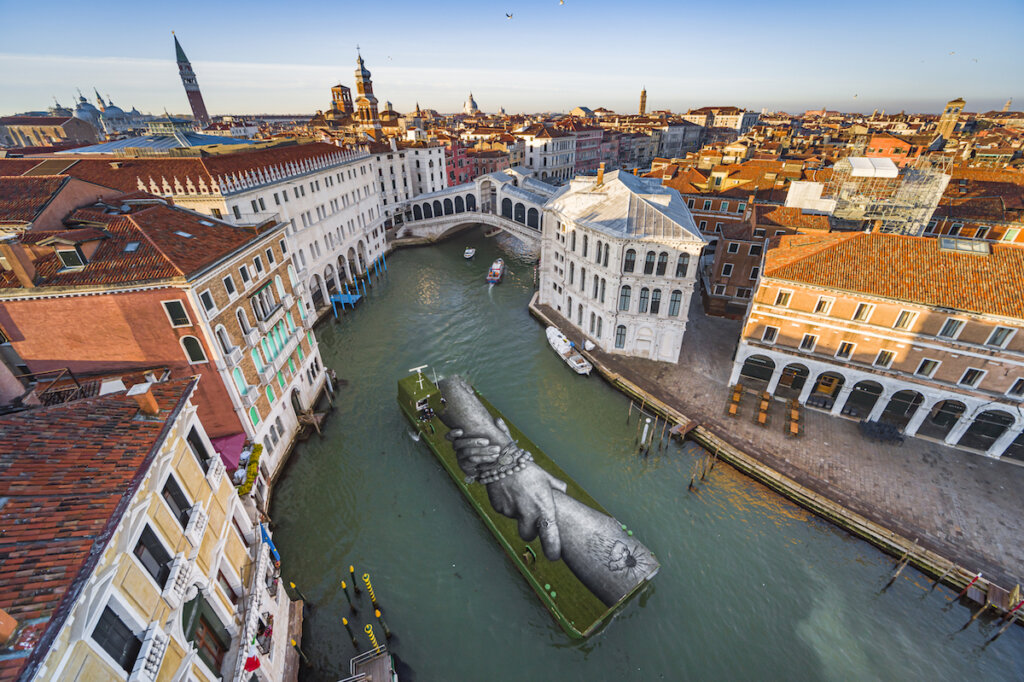 The work, which is sailing through the Serenissima on the occasion of the Biennale Art, has been unveiled on April 21.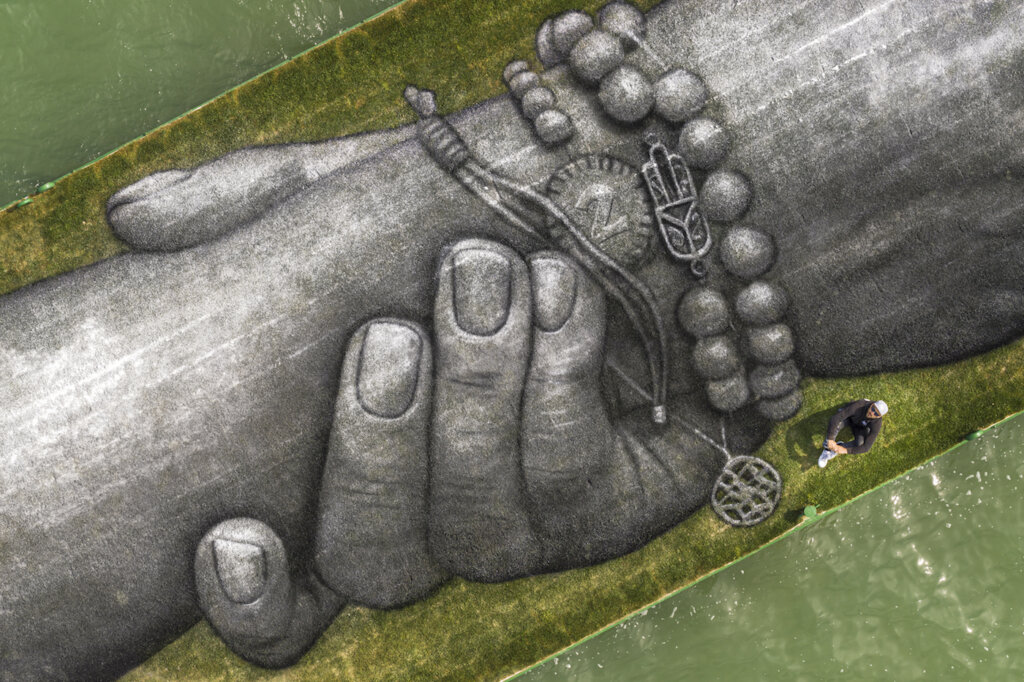 Beyond Walls project began in 2019 in Paris. In an increasingly polarised world, the artist chooses symbolically, to paint the largest human chain in the world, inviting us to embrace kindness and togetherness, this is the "Beyond Walls" project. Pairs of hands, intertwine and travel from town to town, and form a giant chain painted on the ground symbolising union, mutual aid, and common effort beyond walls.
The "Beyond Walls" project aims at creating the largest symbolic human chain around the world, promoting values such as togetherness, kindness and openness to the world.
The symbolic human chain was launched in the city of love, Paris and then travelled to Engolasters in Andorra. Saype then stepped into Geneva, Switzerland. Step 4 took the human chain to Berlin, step 5 to Ouagadougou, step 6 to Yamoussoukro and Step 7 to Turin. Step 8 sees Saype link Europe to Asia via Istanbul. Step 9 crosses three neighbourhoods in Cape Town. After a year disrupted by the COVID-19 pandemic, Saype creates step 10 in Benin. His 11th step in Dubai, a secret 12th step and now his 13th in Venice.
Photo credit: Valentin Flauraud for Saype
Comments
comments