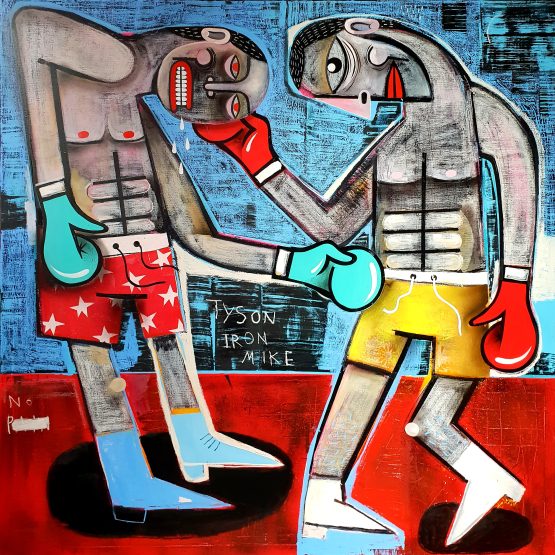 Joachim – Boxing 1/1
Medium: Oil and spray paint on canvas
Edition: Unique 1/1
Size: 150 x 150cm
Description: Signed on verso, accompanied with a Certificate of Authenticity
Year: 2019
Description
'Boxing' represents the struggles that we have to face daily. The fight
within ourselves, the people we love, our frustrations and feelings.
Joachim likes to compare life with a boxing match because, in his
eyes, it is essentially the same. You take punches every day and try
to avoid them as best as you can, but inevitably, you cannot avoid
them all. When you feel defeated, you must come back and find the
motivation to keep going. This work symbolizes the struggles Joachim
faces as an artist. The effort to get better. Joachim continually tries to
reinvent himself and is very self-critical when it comes to his work.
He sometimes feels that it's a fight against time, painting every minute
of the day (or so it feels at least!).
---