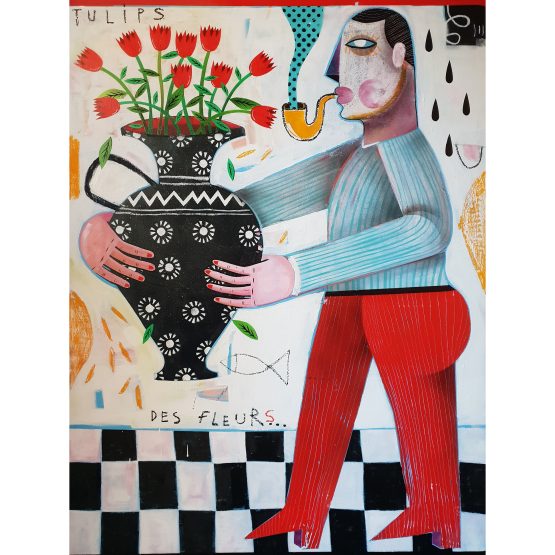 Joachim – Man With Tulips 1/1
Medium: Oil and spray paint on canvas
Edition: Unique 1/1
Size: 120 x 160cm
Description: Signed on verso, accompanied with a Certificate of Authenticity
Year: 2019
Only 1 left in stock
Description
In this painting, Joachim depicts a vase of flowers for the first time. A
subject that, from now on, will regularly return to his work. In fact,
after this work, the artist made a number of artworks in which the
vase and the flowers are even the main subjects. (Such as 'Red Vase
and Flowers'). 'Man With Tulips' is an important painting in that
respect and symbolises the artist's transition period from painting
figures to painting still lifes as the main subject.
---