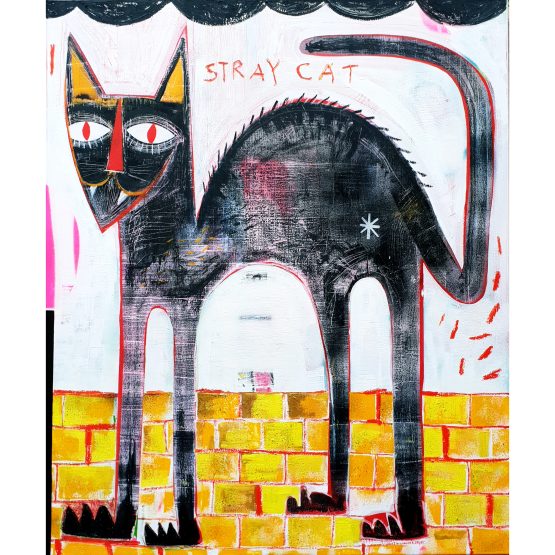 Joachim – Stray Cat 1/1
Medium: Oil and spray paint on canvas
Edition: Unique 1/1
Size: 100 x 120cm
Description: Signed on verso
Year: 2019
Only 1 left in stock
Description
Joachim draws inspiration from various animals in his art, but the cat holds a special place in his heart. He admires their stubborn nature, intelligence, and independent spirit. In fact, he has painted several murals featuring cats.
For Joachim, he painted "Stray Cat, as he believes they have a unique story to tell. Stray cats represent resilience and survival; he finds beauty in their ability to thrive despite their challenges.
Joachim even has a cat of his own, who he considers his best friend and a source of inspiration during his painting sessions. These furry companions truly have a special place in his life.
"My cat is my best friend; he keeps me company when I paint and inspires me." ~ Joachim, 2019
---