Sorry, there are no "Joachim - Man With Tulips 1/1" left. All others are either sold or being held in other buyers carts. Buyers have 10 minutes to checkout, after which it may become available again.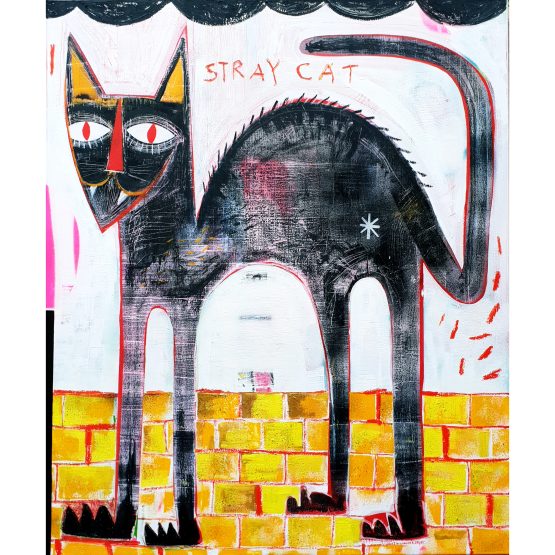 Joachim – Stray Cat 1/1
Medium: Oil and spray paint on canvas
Edition: Unique 1/1
Size: 100 x 120cm
Description: Signed on verso, accompanied with a Certificate of Authenticity
Year: 2019
Only 1 left in stock
Product Description
From cats to dogs, snakes, to birds and horses, animals are frequently recurring topics in Joachim's work. Both in his street art murals and his work on canvas. The cat is the artist's most loved animal that appeals to his imagination. He respects their stubborn character, their intelligence, and the independence in which a (stray) cat goes through life. It is, therefore, no surprise that Joachim has a cat as a pet.
"My cat is my best friend, he keeps me company when I paint and gives me inspiration." ~ Joachim, 2019
Comments
comments
---