Sorry, there are no "Joachim - Born To Paint Print (Silver Edition)" left. All others are either sold or being held in other buyers carts. Buyers have 10 minutes to checkout, after which it may become available again.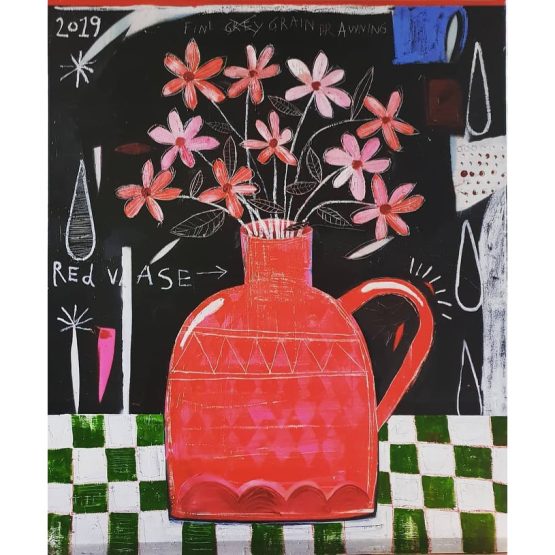 Joachim – Red Vase and Flowers 1/1
Medium: Oil and spray paint on canvas
Edition: Unique 1/1
Size: 100 x 120cm
Description: Signed on verso, accompanied with a Certificate of Authenticity
Year: 2019
Sold Out
Product Description
This work is important in that sense because it is the first work by the artist without a human or animal character. In other words, this is Joachim's first still life (with flowers.) After experimenting with different colour combinations, Joachim opted to work primarily with the complementary colours Red and Green, which essentially reinforce each other. The artist spent a relatively long time to get the composition and balance between the colours right. In addition to traditional paintbrushes, Joachim also often uses knives to scrape paint off the canvas or scratch lines on the surface. In this way, he can add more delicate details, which are evident in the flowers and leaves of the plant.
Comments
comments
---