Sorry, there are no "Joachim - Born To Paint Print (Silver Edition)" left. All others are either sold or being held in other buyers carts. Buyers have 10 minutes to checkout, after which it may become available again.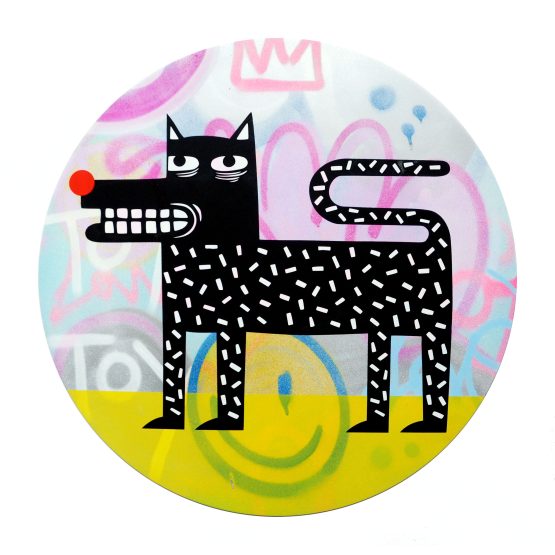 Joachim – The Watchdog (Graffiti Pop Aluminium Hand Finished Edition) #6
Medium: Screen printed 'The Watchdog" on hand sprayed background on circular brushed die-cut aluminium in custom made hand sprayed collector's box. Hanging bracket on the back for easy installation. Cotton gloves and hanging instructions included.
Edition: 1/1 unique background
Size: ⌀ 70 x 70cm
Description: Signed & numbered by The Artist. Comes with a Certificate of Authenticity.
Year: 2018
Released on Wednesday 5th December 2018 at 10:00 ET, 15:00 GMT, 16:00 CET
Sold Out
Product Description
Comments
comments
---