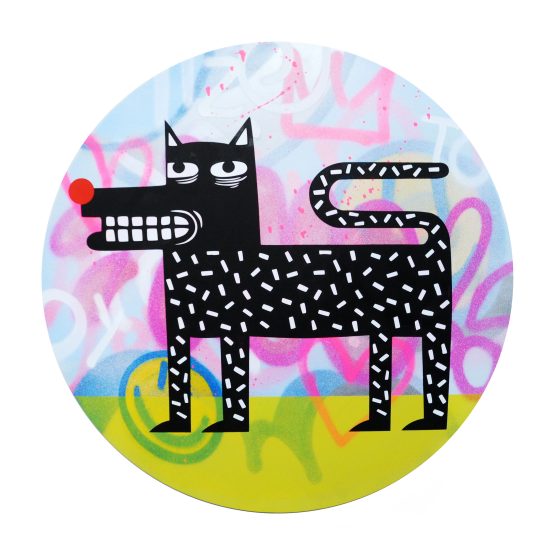 Joachim – The Watchdog (Graffiti Pop Aluminium Hand Finished Edition) #9
Medium: Screen print and hand finished background on brushed die-cut aluminium in custom made hand sprayed collector's box.
Edition: 1/1 unique background
Size: 70 x 70cm
Description: Signed & numbered by The Artist. Comes with a Certificate of Authenticity.
Year: 2018
Released on Wednesday 5th December 2018 at 10:00 ET, 15:00 GMT, 16:00 CET
Sold Out
---