Swiss-based French graffiti artist Saype's worldwide 'Beyond Walls' Project extends its symbolic human links to Northern Ireland. The gigantic, bio-degradable lawn fresco of intertwined hands will be displayed at the Stormont Estate from 14 June 2022 as part of the Belfast Photo Festival (2-30 June 2022) in front of the Parliament Buildings (Stormont, Belfast).
The artwork is extended over an area of 45 by 240 meters. Created using biodegradable pigments made of charcoal and chalk, the artwork will fade away with the growth of the grass.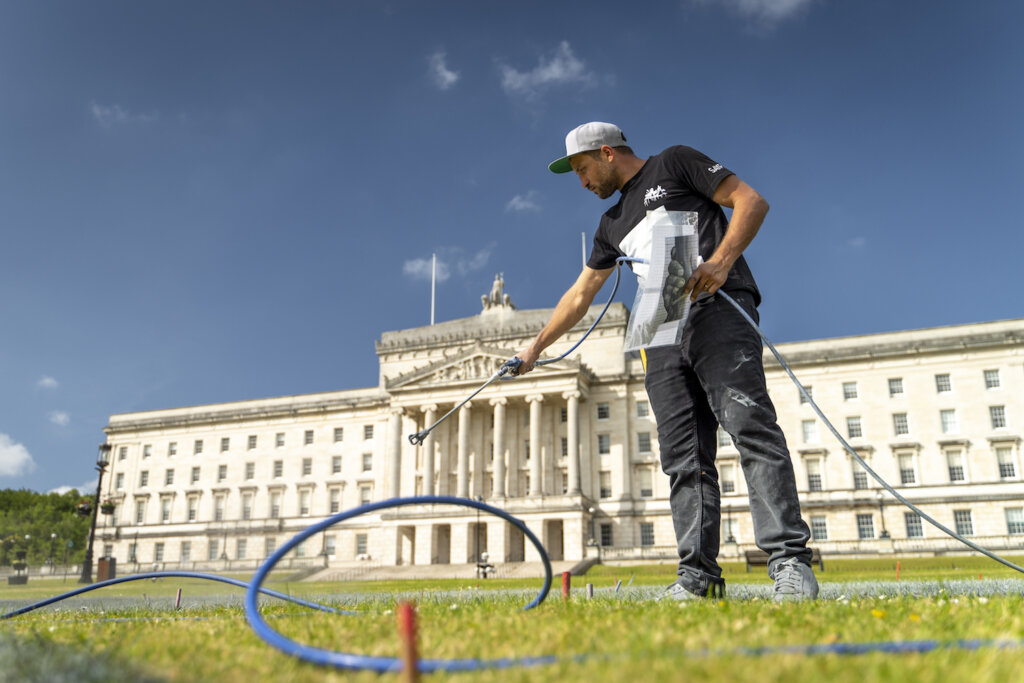 The hands of people from Belfast are the photographic base of the artworks, advocating solidarity, dialogue and friendship beyond geographical and societal constraints around the world. Belfast will join some 30 cities across five continents participating in the large-scale art installation, with previous iterations appearing in Ouagadougou, Paris, Geneva, Dubai and many other locations.
"Saype's artworks are best perceived by drone, a lens in the sky, opening up questions about how we access an art piece, even when the vantage point is out of our physical reach. Due to the fleeting lifespan of his art, photography is an integral part of the process, capturing the tangible presence and preserving its message for people to enjoy, even when the physical piece has long disappeared." Michael Weir, Director of the Belfast Photo Festival
Saype is renowned as a pioneer of an artistic movement linking street art and land art. His approach and innovative technique earned him global recognition as his poetic and ephemeral works travel worldwide to impact minds and spark conscious dialogue. He is committed to eco-friendly methods in his art: "One of my aims is to not only shed light on issues of social transformation but to promote eco-friendly and sustainable methods of creating art through respecting nature."
"Saype's message of global connectivity and sustainability is part of several activities we are organising and supporting in the context of the Embassy's #WeAreSwitzerland tour of the United Kingdom. Through this initiative, we will connect with Swiss citizens, companies, artists and researchers in the UK and will forge new synergies with our local partners in politics, science, business and culture across all nations of the United Kingdom throughout the month of June." Markus Leitner, Swiss Ambassador to the United Kingdom
The 'Beyond Walls' Project is accessible to the public from 14 June 2022 for around two to three weeks.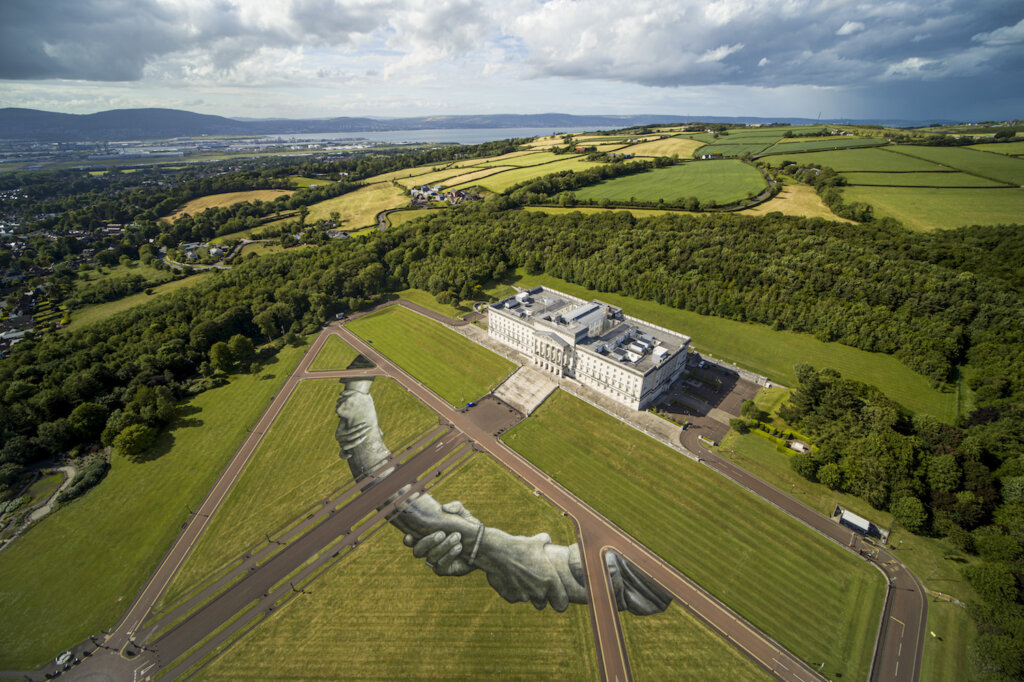 The gigantic artwork is part of the Belfast Photo Festival (2-30 June 2022) with support from the Embassy of Switzerland in the United Kingdom. (Saype)
The symbolic human chain was launched in the city of love, Paris and then travelled to Engolasters in Andorra. Saype then stepped into Geneva, Switzerland. Step 4 took the human chain to Berlin, step 5 to Ouagadougou, step 6 to Yamoussoukro and Step 7 to Turin. Step 8 sees Saype link Europe to Asia via Istanbul. Step 9 crosses 3 neighbourhoods in Cape Town. After a year disrupted by the COVID-19 pandemic, Saype creates step 10 in Benin. his 11th step in Dubai, Venice , and now Belfast.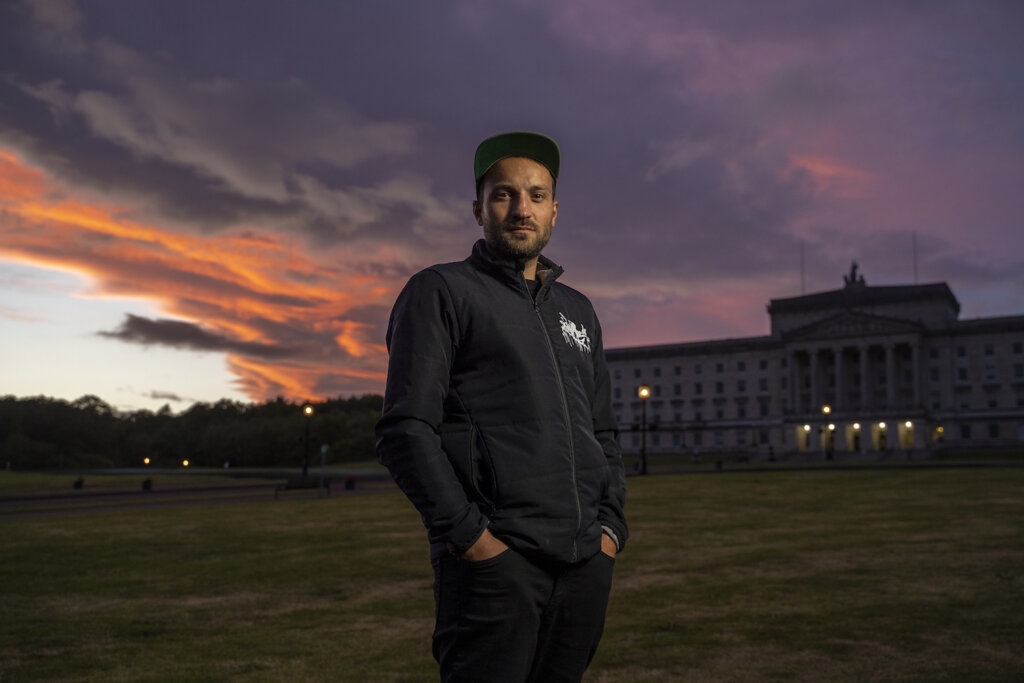 Photo credit: Valentin Flauraud for Saype
Comments
comments