Street art can promote conversation and highlight social, political and environmental issues and has always been a powerful platform to convey messages to the masses. Check out the street art murals brought to us in 2022 via our news page that promote injustices and inspire hope for our future…
January sees Trash King Bordalo II create another Big Trash Animal, the Hawk, in Portugal. We also look at the evolution of the Trash King Bordalo ii Big Trash Animal series. The first part of The Big Trash Animals series started with the Neutral subseries, then Half Half, and then Plastic. Each series phase brings awareness to waste production and its effects on wildlife. As the series reveals more plastic, this, unfortunately, relates to more waste production over the years…
'Everything is Relative' by Spanish Artist Pejac sees him working on the streets of Madrid to focus attention on what already exists there, Pejac plays with the change of perspective when something that at first sight may seem as lacking value is full of it.
Background Bob is the moniker of 13-year-old Noah. Noah was born with hydrocephalus, cerebral palsy and epilepsy, but despite everything, he's a happy, cheeky young boy with a huge smile who loves to paint! Throughout the covid pandemic, Noah started an exciting art project with his dad that captured artists' imagination, support and love worldwide. It was a simple idea Noah painted a beautiful abstract background on a piece of cardboard and then asked artists to come and collaborate on top of the background. It was a huge hit, and Background-Bob was born! Every year Background Bob holds an auction and sells off all the fabulous collaborations, and 100% of the proceeds are donated to their local Children's ward at Colchester Hospital.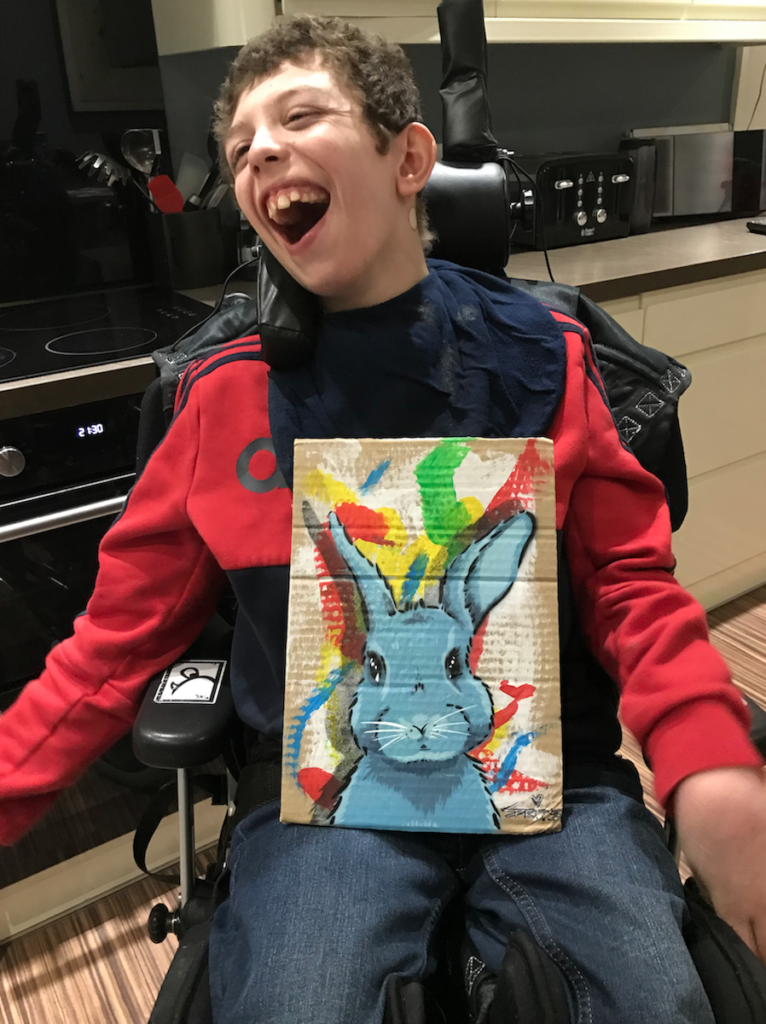 Street artists worldwide pay tributes to Ukraine amid Putin's invasion and show their support for Ukraine. The invasion on 24th February 2022 has been widely condemned internationally as an act of aggression and has triggered Europe's largest refugee crisis since World War II.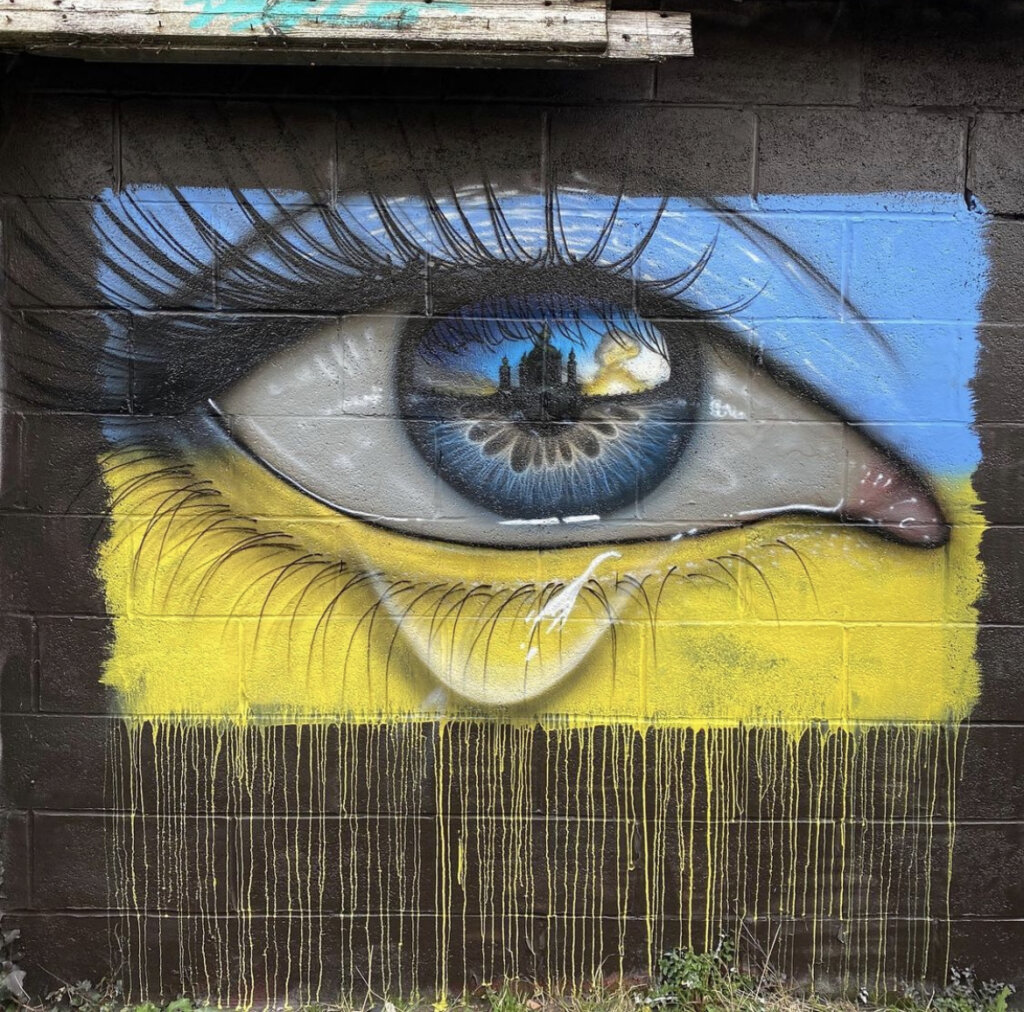 NEVERCREW is a swiss based artists duo composed of Christian Rebecchi and Pablo Togni since 1996. Their work focuses on the relationship between mankind and nature and the relationship between mankind and the system, in particular on the effects of human attitudes on the environment, on social injustices and the relationship between the concept and the forms of "systems" and an essential, natural, human and animal truth.
Nevercrew creates the Mural "Panorama" painting in Hamburg, Germany, for Walls Can Dance. The nearly 30m high mural is inspired by climate change and the theme of the fragile relationship between nature and man.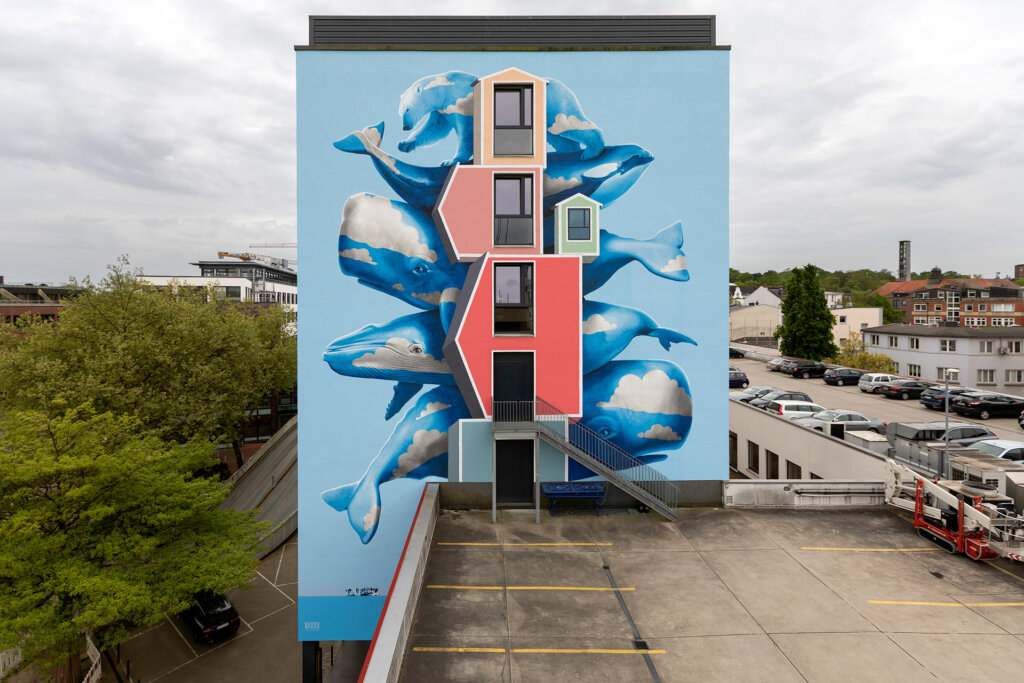 To coincide with World Environment Day, Sunday, 5 June 2022, Lithuanian Artist Ernest Zacharevic reveals 'Transboundary Haze', a new artwork in Kuala Lumpur, launching a collaboration with Greenpeace Malaysia, Splash and Burn and filmmakers Studiobirthplace. The project is the first in a series of creative interventions planned throughout the year, urging those in authority to hold polluters accountable for clean air as a basic human right.
For the fifteenth stage of the global artwork "Beyond Walls" in Rio de Janeiro, Saype strives to bridge the impassable distance between Benin (the tenth stage of the project) and Brazil. Thus allowing those who left across the ocean never to return, to feel again the desperate embrace of those who saw them drift away forever… from African origin to American destination, from light to night, from freedom to slavery…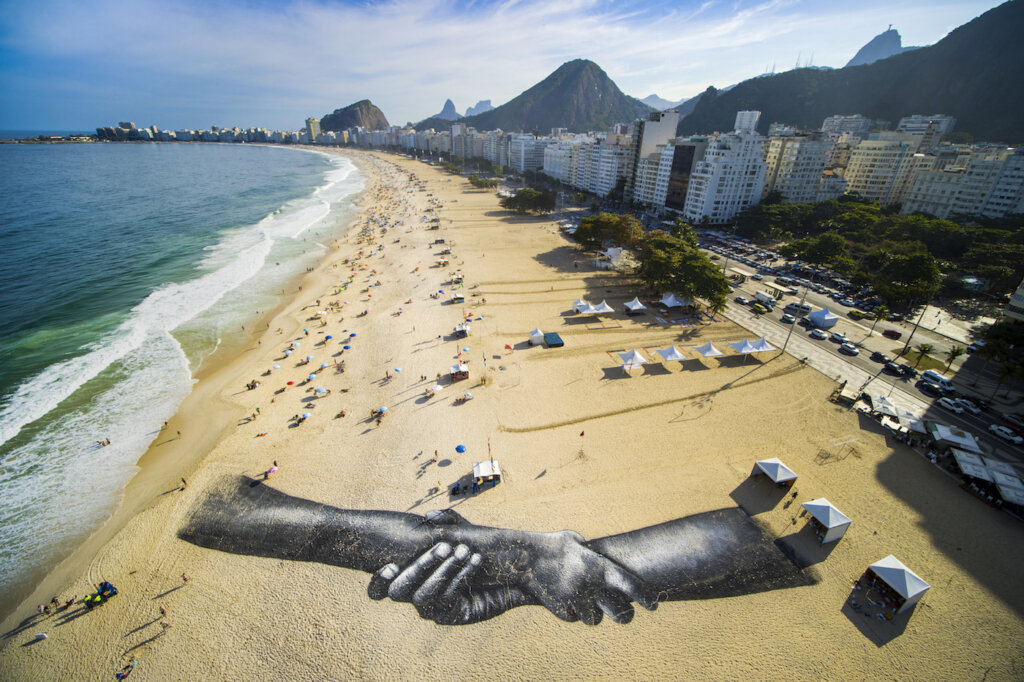 Gainesville, Florida-based public art curator and producer Iryna Kanishcheva (native of Lviv, Ukraine), along with The Florida-based public art platform, Monochronicle, with the support of Shepard Fairey, organised a mural project to fundraise for Ukraine. The design 'Make Art Not War' was executed by a team of local artists called Visionary Fam. All the raised money was sent to Ukrainians directly, without any big charities involved.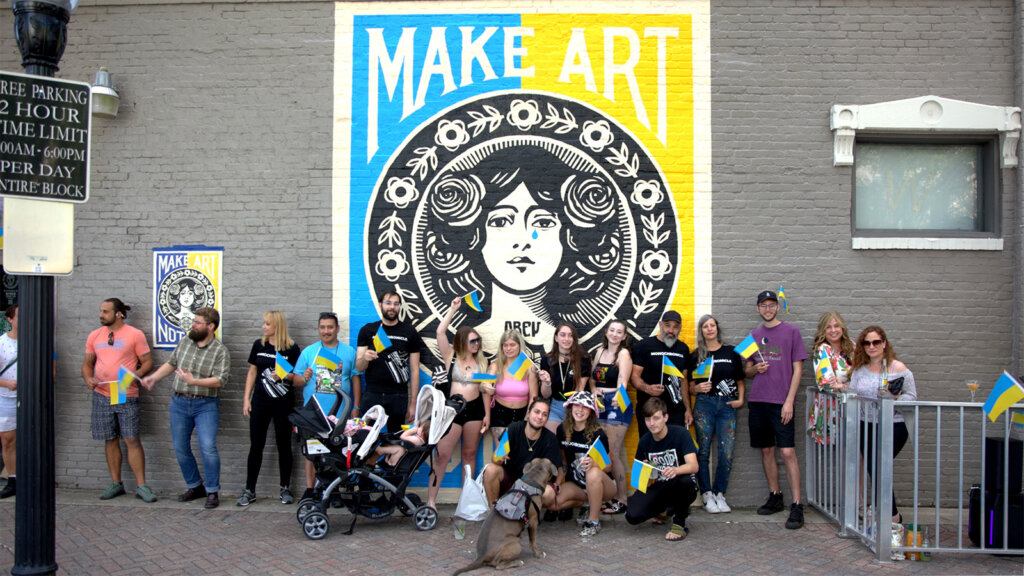 Eduardo Kobra works on a meaningful mural at the United Nations Headquarters in New York City. The mural comes at a significant moment, as the High-Level Week of the 77th General Assembly takes place at the UN from 19 to 26 September. Representatives from 193 countries, most world leaders, will discuss issues such as post-Covid reconstruction, the war in Ukraine, sustainability, and human rights. The muralist's work, which shows a father who hands over the planet to his daughter, will be finished on Thursday, 15 September. Kobra invites us to reflect on what future we want to leave for future generations.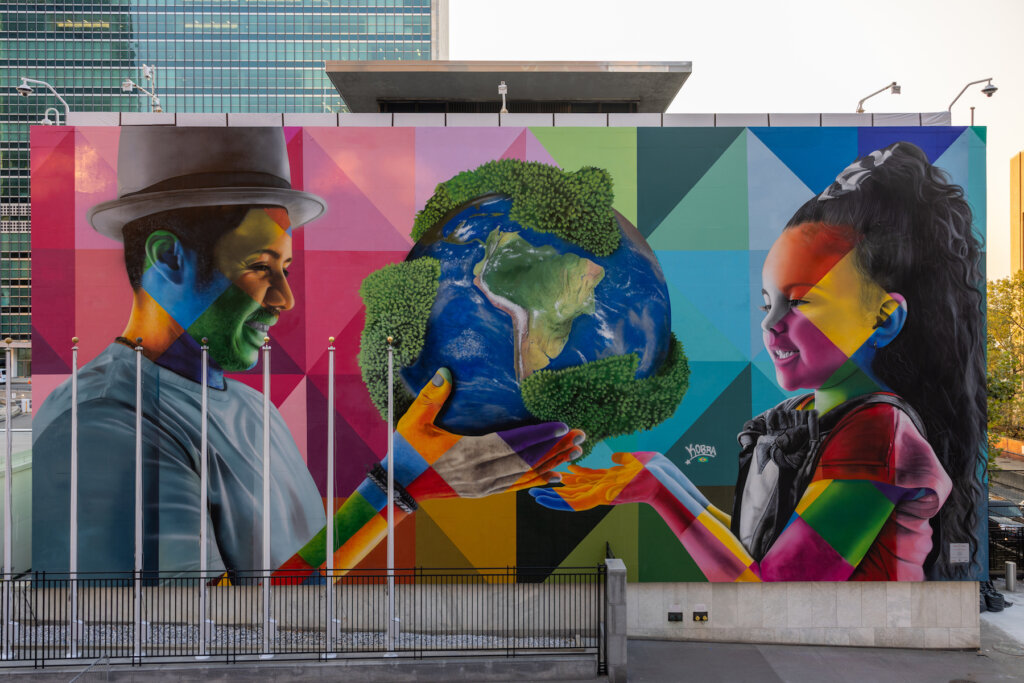 Sonny's newly completed 10,000 sqft mural, 'Fight or Flight, ' painted in downtown Houston is a special tribute to the Aplomado Falcon. As apex predators, these already endangered birds are sadly at the top of the list regarding species most vulnerable to climate change. The mural was painted as part of the Big Art Bigger Change project that saw nine large-scale murals painted in the heart of Houston curated by Street Art For Mankind.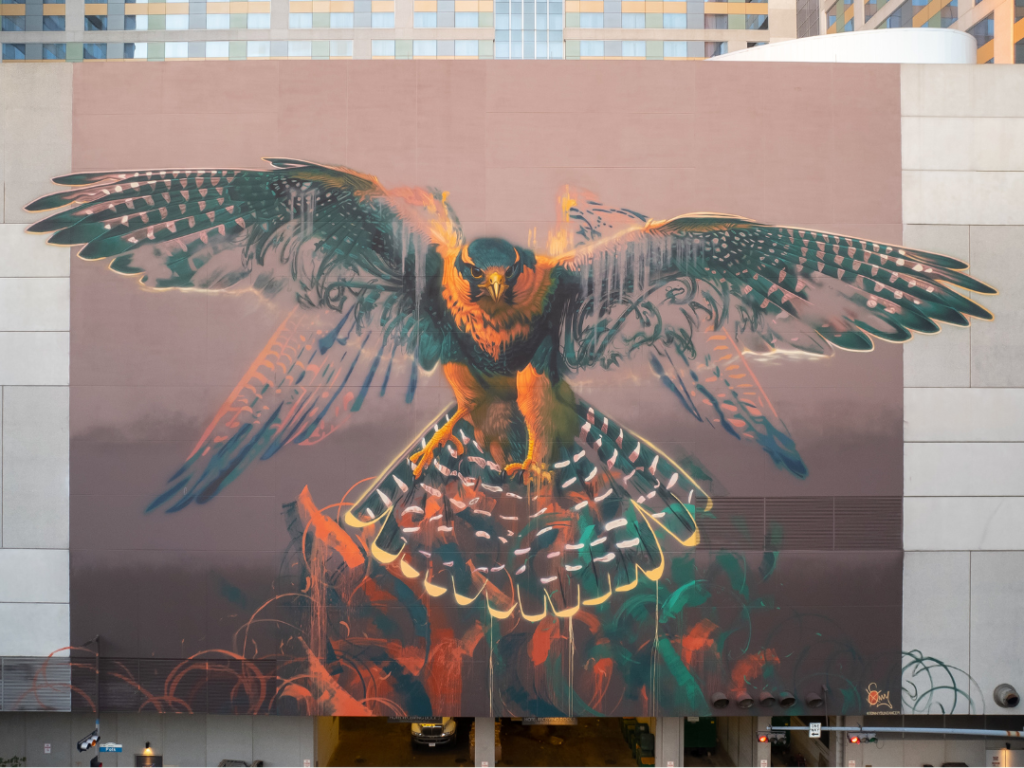 A series of seven stencil murals by Banksy appeared on structures in Kyiv and its suburbs in recent days in solidarity with the people of Ukraine.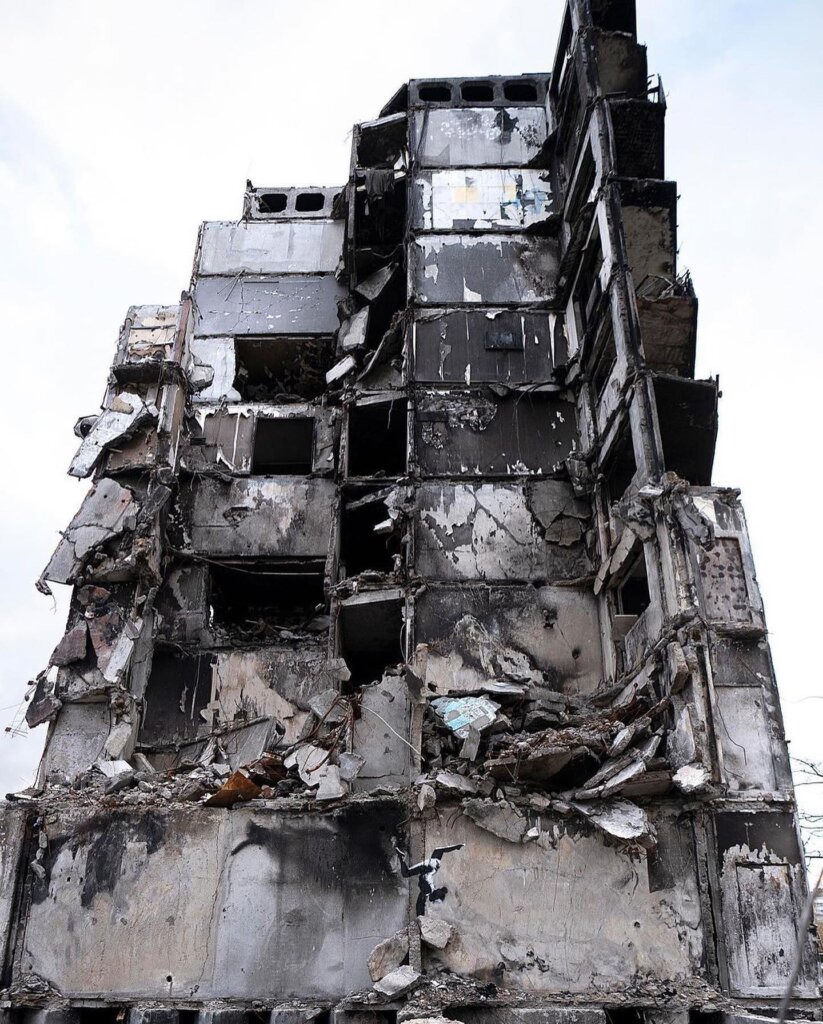 Spanish street artist Dados Punto Cero DA2 'TetraBrick Series' murals are creating much-needed awareness and conversation on the excessive use of landfill and waste production. The murals encourage us to recycle, reduce waste, stop one-use plastics, and motivate us to rethink packaging. The 'Tetra Brick Series looks at the recycling process and how easy or difficult it is to recycle specific packaging due to its different components. Tetra Pak cartons are criticised for being more difficult to recycle than tin cans and glass bottles. The difficulty lies in that recycling Tetra packaging demands specific recycling plants that are costly and not easily accessible and that, if not recycled, can end up in landfills.
Hope you enjoyed our retrospective look at 2022. There were so many worthy projects that we didn't include so, please drop a comment in the comments box below if any have captured your heart this year.
We will continue to bring you more street art projects and murals in 2023, so check back later on our news page and keep up to date with daily street art activity from GraffitiStreet via Facebook and Instagram.
Happy and Healthy New Year,
Team GS
Comments
comments