Eine
From graffiti writer to typography king ...
Ben Eine is one of London's most notable street artists, whose different styles of alphabet lettering can be found all over the world.
The lowdown on Eine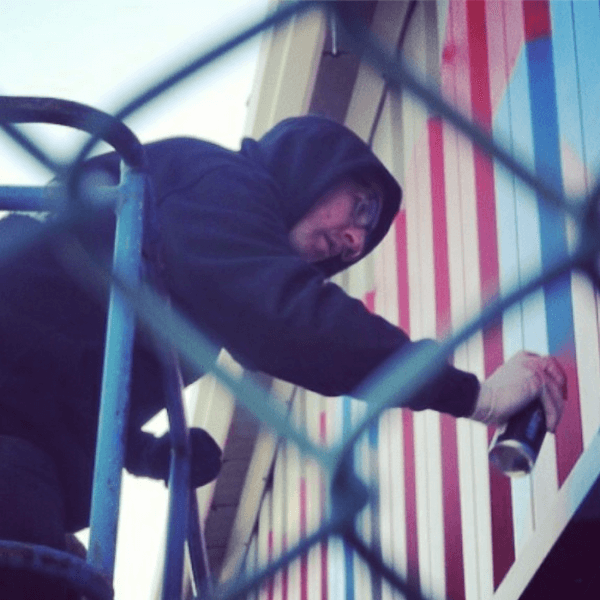 London, United Kingdom
Eine was once upon a time a very famous and highly credible writer in the underground London graffiti scene before changing to his trademark typography style.

His most recognisable font style is his famous shutter font, which he painted in his early days all over shutters in Middlesex Street, London.

Eine rose to international fame after David Cameron gifted Barack Obama with one of his canvases as a gift on his first official state visit.

Currently enjoying a US residency, Eine mostly spends his time travelling and very frequently can be found painting in his native London.



"I spent 20 years tagging my name over fcking everything and destroying shit, and in some way, I'm now making streets and public spaces look better and more enjoyable. I like giving people the idea they can go out and create something."
Pieces by Eine
Showing all 3 results
Latest from Instagram about Eine
Latest from the Blog about Eine
Heerlen Murals, Street Art Festival, Heerlen, Netherlands 2016
Artscape Street Art Festival, Gothenburg, Sweden 2016
Street Art Festival, Artscape, is coming to Gothenburg, Sweden 2016
Coney Art Walls, street Art Festival, Coney Island, New York 2016
Credit: Eine image (top of page) courtesy of Edward Betts. All Rights Reserved.