Pichi & Avo
When ancient meets modern
We're proud to present the talented Spanish duo Pichi & Avo, whose "Escultura Urbana" style we've fallen in love with. Massively so, in fact.
The lowdown on Pichi & Avo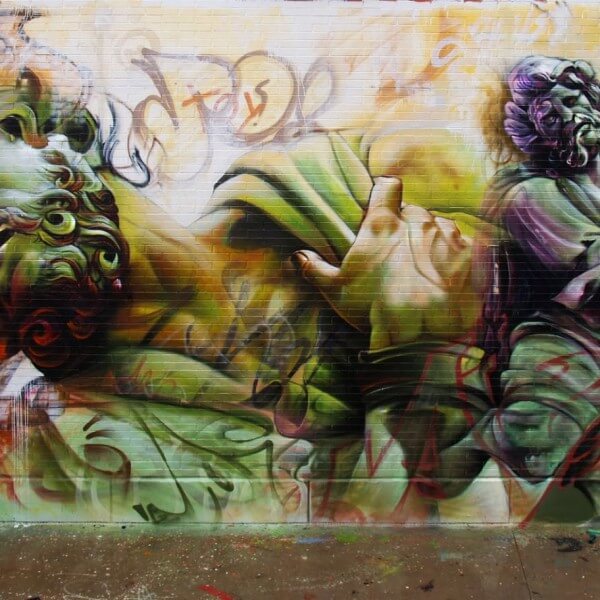 Valencia, Spain
With Pichi & Avo's work, viewers can expect a heady concoction of ancient and modern that remixes classics from art's illustrious history and rewrites the rulebook in the process. Minds blown? We'll wager they will be.

Pichi and Avo have infused a stunning level of figurative detail into their work. Hints of surrealism leap out and slap the viewer about while drawing you into a radiant explosion of unrestrained, spraypainted talent.
Pieces by Pichi & Avo
Showing all 23 results
Latest from Instagram about Pichi & Avo
Latest from the Blog about Pichi & Avo
Street Art Auction raising money for London's Homelessness