Sorry, there are no "Joachim - Stray Cat 1/1" left. All others are either sold or being held in other buyers carts. Buyers have 10 minutes to checkout, after which it may become available again.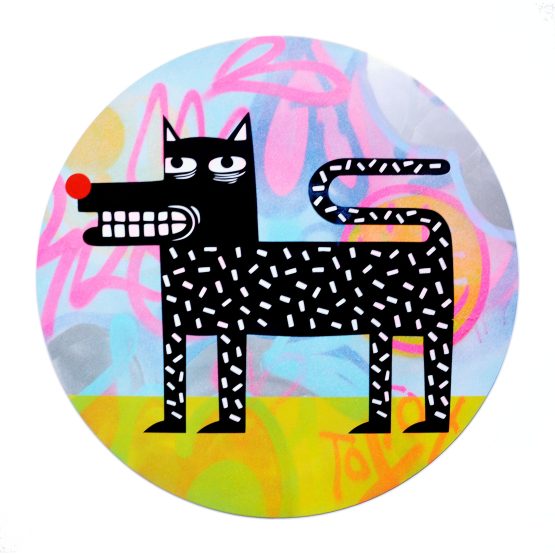 Joachim – The Watchdog (Graffiti Pop Aluminium Hand Finished Edition) #5
Medium: Screen printed 'The Watchdog" on hand sprayed background on circular brushed die-cut aluminium in custom made hand sprayed collector's box. Hanging bracket on the back for easy installation. Cotton gloves and hanging instructions included.
Edition: 1/1 unique background
Size: ⌀ 70 x 70cm
Description: Signed & numbered by The Artist. Comes with a Certificate of Authenticity.
Year: 2018
Released on Wednesday 5th December 2018 at 10:00 ET, 15:00 GMT, 16:00 CET
Sold Out
Product Description
Comments
comments
---